2022 Incidents
Jan
14
Feb
8
Mar
6
Apr
3
May
12
Jun
17
Jul
30
Aug
3
Sep
0
Oct
0
Nov
0
Dec
0
Total
93
Past Incidents
2021
158
2020
168
2019
160
2018
169
2017
124
2016
128
2015
133
2014
112
2014
140
2012
144
2011
178
Past Training Hours
2018
3553
2017
4063
2016
3635
2015
3841
2014
2699
2013
2591
2012
2265
2011
2379
Web Counters
Website Visitors
Since
June 7, 2011

Visitors Today
Aug 09, 2022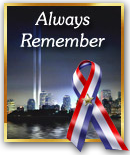 WHFD Is Always Looking For New Members
By Chief Robert Peacock
June 27, 2021
Just a reminder that the Watch Hill Fire Department is always looking for new members!
One of the many benefits of membership is completing rescue boat training while enjoying beautiful sunsets.
To learn more, please visit our website or call 401-348-8932 or simply stop by the fire station for a tour.