2023 Incidents
Jan
8
Feb
9
Mar
6
Apr
12
May
12
Jun
19
Jul
30
Aug
12
Sep
12
Oct
6
Nov
14
Dec
0
Total
140
Past Incidents
2022
174
2021
158
2020
168
2019
160
2018
169
2017
124
2016
128
2015
133
2014
112
2013
140
2012
144
2011
178
Total
1788
Past Training Hours
2018
3553
2017
4063
2016
3635
2015
3841
2014
2699
2013
2591
2012
2265
2011
2379
Web Counters
Website Visitors
Since
June 7, 2011

Visitors Today
Dec 07, 2023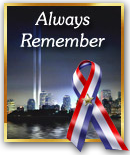 Guestbook
Your feedback is important to us. Feel free to leave your comments.
| | |
| --- | --- |
| Page of 1 [ Back | Next ] | Records 1 - 9 of 9 |
Signed on November 06, 2019 at 5:27 AM
Name:
Sam
Web Address:
designfeu.com
Comments:

Thank you so much for your service and all you do for our community!
Signed on August 07, 2018 at 10:13 PM
Name:
Keith Williams
Rank/Title:
Volunteer fire fighter
Web Address:
HVWFD.org
Location:
Hope Valley RI
Comments:

It was a pleasure to attend the training tonight. I would like to thank yhe
members that were at the Meadowbrook Waldorf school fire that assisted me and my wife through a tough time.
Signed on October 16, 2015 at 2:02 AM
Name:
Joe bertholic
Rank/Title:
Fire Chief
Location:
Mapleville,R.I.
Comments:

Congratulations to Chief Robert Peacock on the RISFL "Lifetime Achievement Award".

Well deserved Bob!
Signed on June 07, 2014 at 2:40 AM
Name:
David R Chipman II
Location:
South Carolina
Comments:

I have had a couple of family members in this station ( David R Chipman ) my father. He served this station for 14 years and he misses the action and being there. I recently visited the station a couple of years ago and my breath was taken from me do to the fact that i haven't stepped foot in the station since i was only a wee little lad (single digit age) and i was treated like family after so many years have had passed. I actually had to take a moment to gather myself together.
Signed on November 03, 2012 at 9:14 PM
Name:
Catherine Lanphear McAlpine
Location:
Ocala, Florida
Comments:

I truly enjoy the site living out state now it helpful to be able to go here and see how the community has grown and that the department has honor Uncle Bud as I knew him but his name Charles Barber and Poppie my grandfather Edwin Barber also former chief. He would be impressed with all you have done to maintain the intergtity and community support of the station.
Signed on October 28, 2012 at 8:29 PM
Name:
william barber
Comments:

Just to let you know one of your past chiefs Charles "Bud" barber passed away yesterday ,He served the village and the department well , God bless
Signed on August 08, 2012 at 9:31 PM
Name:
Norman"Skip"Gouger
Comments:

Just want to say hi. As it has been 14 years since I have been a member of the WHFD and have always been a proud member in spirit. I was a member when the Shepard was purchased. It was a great way to honor a great man. God bless all of you.

Skip
Signed on June 16, 2011 at 10:43 AM
Name:
Timothy Laquerre
Rank/Title:
Firefighter
Comments:

It is and honor and privelege to be a part of a fine group of dedicated individuals who train to be the best in all situations for the safety of the public.
Signed on June 14, 2011 at 6:21 PM
Name:
HELEN PELLETIER
Location:
fall river, ma
Comments:

WEB SITE IS BEAUTIFUL

NICE JOB.................
| | |
| --- | --- |
| Page of 1 [ Back | Next ] | Records 1 - 9 of 9 |