Latest 10 Responses

08/07/2022: 2022/08/07 20:01:36 100 @ATLANTIC OCEAN @ATLANTIC OCEAN - SANDY POINT (@ATLANTIC OCEAN) WESTERLY RESCUE - WATER NORTH OF FISHERS ISLAND IN FISHERS ISLAND SOUND - MISSING SWIMMER
08/07/2022: 2022/08/07 01:38:07 41 FOSTER COVE RD WESTERLY FIRE ALARM
08/06/2022: 2022/08/06 22:29:38 1 @SANDY POINT @SANDY POINT - LAND AREA (@SANDY POINT) WESTERLY OUTSIDE FIRE/SMOKE
08/06/2022: 2022/08/06 22:26:38 132 ATLANTIC AV MARIAS SEASIDE CAFE (ATLANTIC AV) WESTERLY FIRE ALARM
08/05/2022: 2022/08/05 11:21:44 234 WATCH HILL RD WESTERLY MEDICAL ASSIST HEAD LACERATION
08/01/2022: 2022/08/01 18:30:02 132 ATLANTIC AV #2015 - (MFD) MARIAS RESTAURANT (ATLANTIC AV) WESTERLY BOX ALARM
08/01/2022: 2022/08/01 05:34:58 200 @ATLANTIC OCEAN @ATLANTIC OCEAN - NAPATREE POINT (@ATLANTIC OCEAN) WESTERLY AIR/BOAT/RAIL MARINE TASK FORCE ACTIVATED FOR BAOT OCLLISION
07/31/2022: 2022/07/31 20:45:45 1 @ATLANTIC OCEAN @LITTLE NARRAGANSETT BAY (@ATLANTIC OCEAN) WESTERLY MEDICAL ASSIST ALLERGIC REACTION- COMING IN ON 30 FT BOAT TO TOWN DOCK
07/29/2022: 2022/07/29 10:17:43 6 AQUIDNECK AV WESTERLY CO INVEST
07/29/2022: 2022/07/29 01:37:36 38 BAY ST 302 WESTERLY STRUCTURE FIRE SMOKE IN RESIDENCE
National Weather Service Alerts for Washington County, RI
Welcome to the Official Website for the Watch Hill Fire Department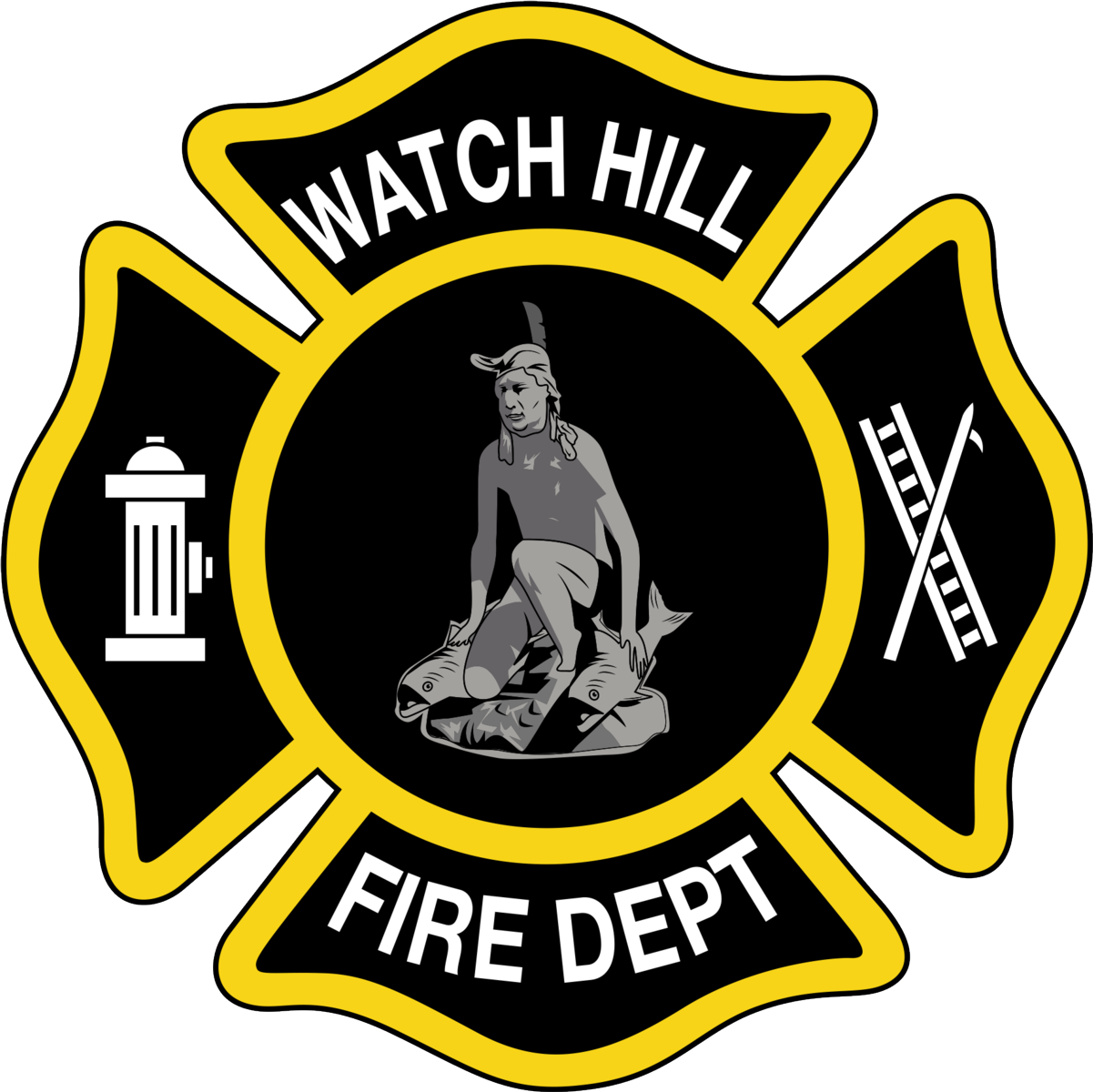 If you are interested in joining please contact us at (401) 348-8932.
For Watch Hill Fire District web site and information click here.
Click here to access current Watch Hill weather conditions.
Click here for Watch Hill tidal information.
Open Burning and camp fires suspended until further notice

Fire Marshal Christopher Moore, July 29

At the advise from RI DEM the Watch Hill Fire Department is suspending the approval of ANY outdoor open burning. Due to high drought conditions and causing a High Fire Danger issued by DEM. This is to include camp fires and beach fires.

... (Full Story)




WHFD Open House This Wednesday 6-8!

WHFD, July 29

The Watch Hill Fire Department Annual Safety Night & Open House will be held on Wednesday August 3, 2022 from 6-8 pm at the Fire Station. 222 Watch Hill Road.

There will be food, drinks, give away items, and lots of fire trucks!

We anticipate the following departments to join us:

-Westerly Fire
-Westerly Police
-Westerly Ambulance
-Misquamicut Fire
-Pawcatuck Fire
-Dunn's Corners Fire
-Hope Valley ... (Full Story & Photos)



Join us on Wednesday for Open House!


WHFD Responds to Structure Fire In Misquamicut

Deputy Chief Jason Simmons, July 08

On the morning of Friday July 8, 2022 the Watch Hill Fire Department was requested to 413 Atlantic Avenue for a report of an odor of smoke in a home. Watch Hill was initially dispatched because a Misquamicut engine was out of service. While responding more information indicated that upon further inspection a burst pipe and charring on the inside of the building. Because of this additional information ... (Full Story)




Your feedback is important to us! Feel free to sign the guestbook.