Latest 10 Responses

11/25/2022: 2022/11/25 06:46:01 1 @NAPATREE PT @NAPATREE POINT - LAND AREA (@NAPATREE PT) WESTERLY RESCUE - WATER BOAT ADRIFT
11/24/2022: 2022/11/24 19:25:45 1 @SANDY POINT @SANDY POINT - LAND AREA (@SANDY POINT) WESTERLY RESCUE - WATER BOAT ON BEACH OCEAN SIDE OF SANDY POPINT
11/09/2022: 2022/11/09 07:56:03 5 BAY ST #1024 - (WHFD) HARBOR HOUSE & SHOPS (BAY ST) WESTERLY BOX ALARM
11/08/2022: 2022/11/08 13:28:02 11 WESTERLY RD WESTERLY OUTSIDE FIRE/SMOKE DUMPSTER FIRE
11/07/2022: 2022/11/07 13:14:23 11 FOSTER COVE RD WESTERLY FIRE ALARM SMOKE DETECTORS
11/06/2022: 2022/11/06 03:00:32 1 FORT RD #1017 - (WHFD) WATCH HILL YACHT CLUB (FORT RD) WESTERLY BOX ALARM
11/05/2022: 2022/11/05 17:57:15 20 BROWNING RD WESTERLY FIRE ALARM BACK HALL SMOKE
11/03/2022: 2022/11/03 09:38:48 8 E HILLS RD WESTERLY FIRE ALARM
10/26/2022: 2022/10/26 12:30:02 70 WINNAPAUG RD #2025 - (MFD) BREEZEWAY RESORT (WINNAPAUG RD) WESTERLY BOX ALARM
10/21/2022: 2022/10/21 17:02:35 1 @NAPATREE PT @NAPATREE POINT - LAND AREA (@NAPATREE PT) WESTERLY RESCUE - WATER CHECKING ON SAILBOAT
Welcome to the Official Website for the Watch Hill Fire Department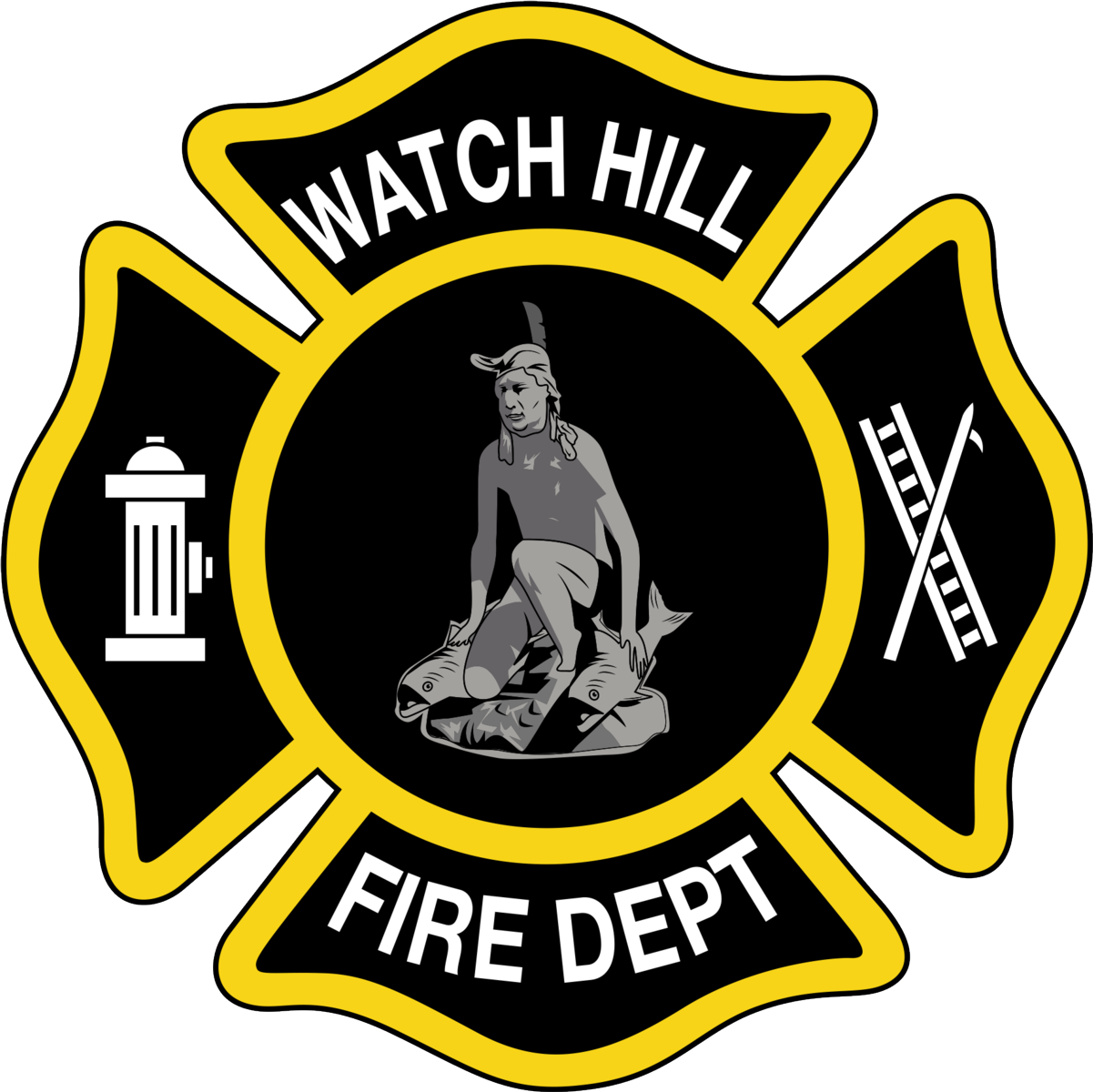 If you are interested in joining please contact us at (401) 348-8932.
For Watch Hill Fire District web site and information click here.
Click here to access current Watch Hill weather conditions.
Click here for Watch Hill tidal information.
Ask a Firefighter: 'Fire won't wait, plan your escape'

Captain Jane Perkins, October 09

Please take a few moments to read Captain Perkins latest "Ask A Firefighter" article in the Westerly Sun.

This column was written by Jane Perkins, Fire Safety Specialist for the Rhode Island Southern Firefighters League and Captain of the Watch Hill Fire Department.

Please email her at askafirefighter@yahoo.com if you have a question you would like to have answered in her monthly column.... (Full Story & Photos)


WHFD Conducts Flare Training

Assistant Chief Christopher Koretski, September 17

On Saturday 9/17 the Watch Hill Fire Department conducted training for the membership of the Baldwin Yacht Club visiting Watch Hill on marine flare deployment. The club members were able to see first hand what an emergency flare looks like when deployed as well as launch their own flares.

The WHFD is always accepting donations of expired flares and is always happy to instruct our community members ... (Full Story & Photos)


9/11: A Time To Remember and Reflect

Deputy Chief Jason Simmons, September 11

On this day, the twenty-first anniversary of the terrorist attacks on our nation, we ask that you pause and remember the firefighters who made the Supreme Sacrifice on that day. May the Lord be with all of those who survived and accept with open arms those 343 members of the FDNY who did not. We invite you to visit the 9/11 memorial at the station today to reflect and remember their service. ... (Full Story & Photos)



Your Watch Hill Fire Department

WHFD Holds Swearing In Of Chief & Firefighters and Celebration of Service

Department Photographer Rebecca Schilke, September 09

The Watch Hill Fire Department held it's first Swearing In of Officers and Celebration of Service Event on Tuesday August 30 at the Fire Station. For the first time in 120 years the Department celebrated it's Firefighters in a special way. Our first full time Fire Chief was sworn in along with the Assistant & Deputy Chiefs, the District Fire Marshal, Company Officers, and Firefighters. We also added ... (Full Story & Photos)

Your feedback is important to us! Feel free to sign the guestbook.