Latest 10 Responses

08/11/2020: http://911txt.co/r/wd/187249/1 2020/08/11 21:47:31 1 FORT RD WATCH HILL YACHT CLUB (FORT RD) WESTERLY BOX ALARM
08/10/2020: http://911txt.co/r/wd/187205/167 2020/08/10 15:06:38 167 SHORE RD #2026 - (MFD) WINNAPAUG INN (SHORE RD) WESTERLY BOX ALARM
08/09/2020: http://911txt.co/r/wd/187156/3 2020/08/09 17:21:25 3 INDIA POINT RD WESTERLY RESCUE - WATER CHILD IN THE WATER IN DISTRESS
08/09/2020: http://911txt.co/r/wd/187153/20 2020/08/09 16:56:51 20 GLEN WY WESTERLY MEDICAL ASSIST ELDERLY MALE FALLEN
08/07/2020: http://911txt.co/r/wd/187077/7 2020/08/07 18:49:06 7 EVERETT AV WESTERLY FIRE ALARM SMOKE INVESTATION
08/06/2020: http://911txt.co/r/wd/186030/9 2020/08/06 17:30:09 9 LARKIN RD WESTERLY MEDICAL ASSIST Assigned Units AMB_755 RESP HOT PERSON STRUCK BY A GATE IN HEAD
08/04/2020: http://911txt.co/r/wd/185878 2020/08/04 18:52:23 YOSEMITE VALLEY RD YOSEMITE VALLEY RD, MASSACHAUG RD INTERSECT WESTERLY WIRES DOWN/ARCING LOGGED PER CAR 101
08/04/2020: http://911txt.co/r/wd/185876/5 2020/08/04 18:51:15 5 BLUFF AV WATCH HILL CHAPEL - MASTER BOX 223 (BLUFF AV) WESTERLY WIRES DOWN/ARCING LOGGED PER CAR 101
08/04/2020: http://911txt.co/r/wd/185875 2020/08/04 18:49:52 NIANTIC AV NIANTIC AV, EVERETT AV INTERSECT WESTERLY WIRES DOWN/ARCING LOGGED PER CAR 101
08/04/2020: http://911txt.co/r/wd/185873 2020/08/04 18:49:12 WATCH HILL RD WATCH HILL RD, BROWNING RD INTERSECT WESTERLY WIRES DOWN/ARCING LOGGED PER CAR 101
National Weather Service Alerts for Washington County, RI
Welcome to the Official Website for the Watch Hill Fire Department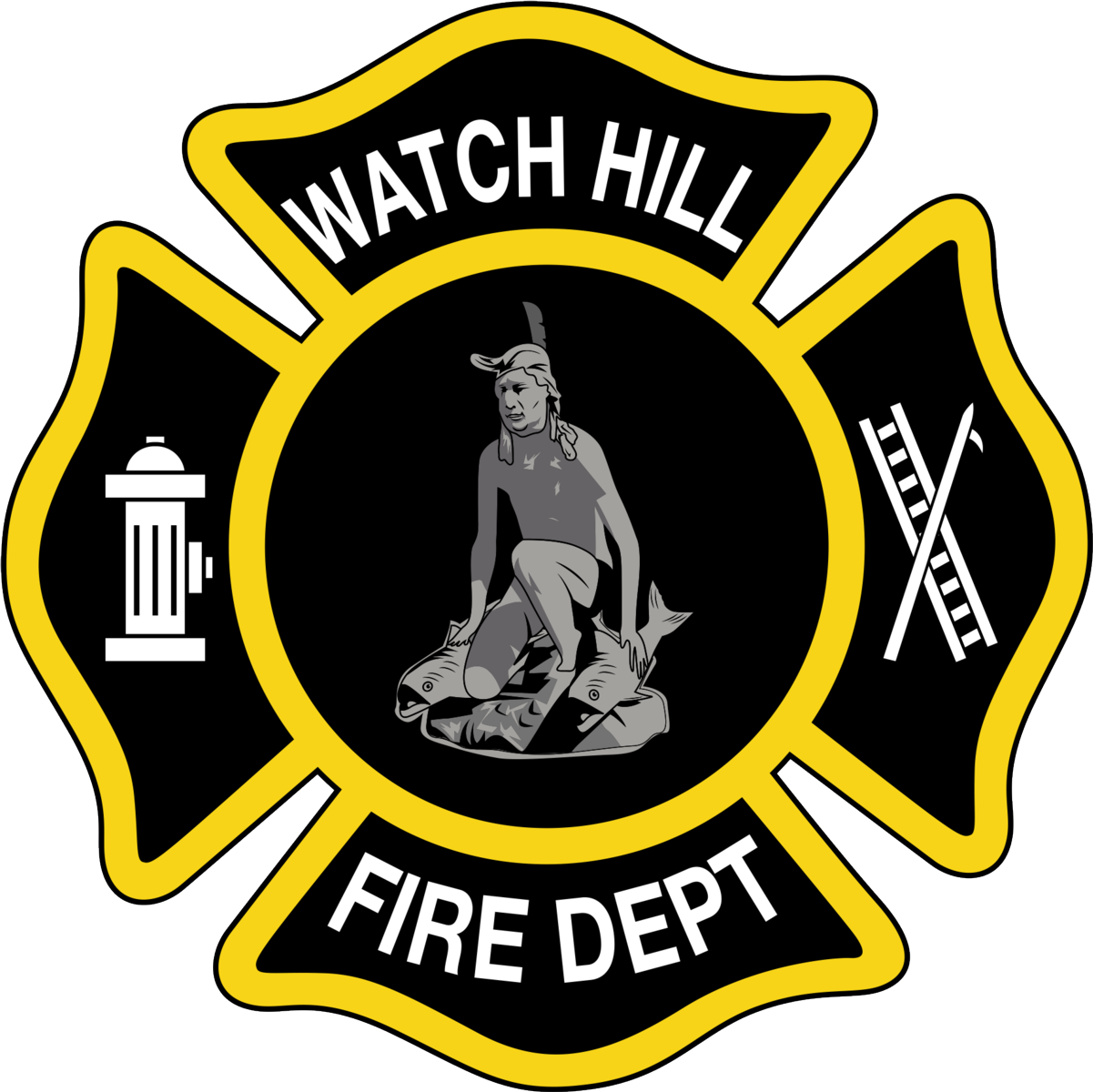 If you are interested in joining please contact us at (401) 348-8932.
For Watch Hill Fire District web site and information click here.
Click here to access current Watch Hill weather conditions.
Click here for Watch Hill tidal information.
WHFD Provides Support for Annual Beach Club Event

Chief Robert Peacock, August 09

Watch Hill Firefighters participated in the Misquamicut Beach Club's Annual Open Water Swim by providing a safety boat and rescue swimmer. Three Watch Hill Firefighters certified as Emergency Medical Technicians participated as the safety boat crew aboard Marine 101 and monitored the event. The one mile swim lasted approximately thirty minutes and included more than a dozen participants. Fortunately, ... (Full Story & Photos)


WHFD Urges Residents To Stay Safe During the Summer Heat

Deputy Chief Jason Simmons, July 25

As we embark on one of the hottest weeks of the summer, the Watch Hill Fire Department would like to remind everyone of the dangers associated with the extreme heat. Such conditions combined with high humidity (or extreme heat alone) can cause a variety of heat related illnesses or in very extreme cases death.

Heat Stroke

With heat stroke, the body temperature is very high (105 to 106 degrees Fahrenheit). ... (Full Story & Photos)



Smokey Is Waving Hello Along The Parade Route!

WHFD Participates in Annual Smokey Bear Parade

Chief Robert Peacock, July 18

Watch Hill firefighters continued a tradition this week that began more than 50 years ago by participating in the Karl E. Kenyon Smokey Bear Parade. Formerly known as the Shoreline Fire Prevention Parade, the parade concept was first developed as a way for volunteers to interact with the local community and as a way for the Fire Districts to display the available fire apparatus that was paid for by ... (Full Story & Photos)


Watch Hill Firefighters Thank Their Community

Captain Jane Perkins, July 12

As the Fourth of July holiday week comes to a close, we want to take a moment to thank everyone who stopped by and expressed their appreciation to our firefighters for keeping the Watch Hill resort community safe. We are proud to fly our nation's flag in front of our station, as well inside the apparatus bay and on our apparatus.

The next 8 weeks are typically the busiest time of the year for us, ... (Full Story & Photos)

Your feedback is important to us! Feel free to sign the guestbook.