Latest 10 Responses

04/18/2021: 2021/04/18 17:27:36 14 NEPUN RD WESTERLY FIRE ALARM GENERAL FIRE ALARM
04/16/2021: 2021/04/16 18:45:00 145 ATLANTIC AV #2017 - (MFD) MISQ. BEACH FRONT INN (ATLANTIC AV) WESTERLY BOX ALARM BOX ALARM
04/16/2021: 2021/04/16 14:15:02 132 ATLANTIC AV #2015 - (MFD) MARIAS RESTAURANT (ATLANTIC AV) WESTERLY BOX ALARM
04/12/2021: 2021/04/12 10:36:06 149 ATLANTIC AV #2019 - (MFD) SANDY SHORE HOTEL (ATLANTIC AV) WESTERLY BOX ALARM
04/09/2021: 2021/04/09 16:49:10 1 BAY ST WESTERLY RESCUE ELEVATOR EMERGENCY 101 ONLY TO HANDLE
04/03/2021: 2021/04/03 13:46:20 132 ATLANTIC AV #2015 - (MFD) MARIAS RESTAURANT (ATLANTIC AV) WESTERLY BOX ALARM BOX ALARM ADD WHFD L104
03/20/2021: http://911txt.co/r/wd/196557/2 2021/03/20 16:32:37 2 FORT RD WESTERLY WATER EMERGENCY TER FLOWING FROM THE APT
03/15/2021: http://911txt.co/r/wd/196338/33 2021/03/15 14:30:46 33 BAY ST WESTERLY FIRE ALARM
03/14/2021: http://911txt.co/r/wd/196304/1 2021/03/14 20:08:23 1 BAY ST WESTERLY BOX ALARM BOX ALARM
03/12/2021: http://911txt.co/r/wd/196179/65 2021/03/12 08:26:34 65 ATLANTIC AV #2013 - (MFD) PLEASANT VIEW MOTEL (ATLANTIC AV) WESTERLY BOX ALARM
National Weather Service Alerts for Washington County, RI
Welcome to the Official Website for the Watch Hill Fire Department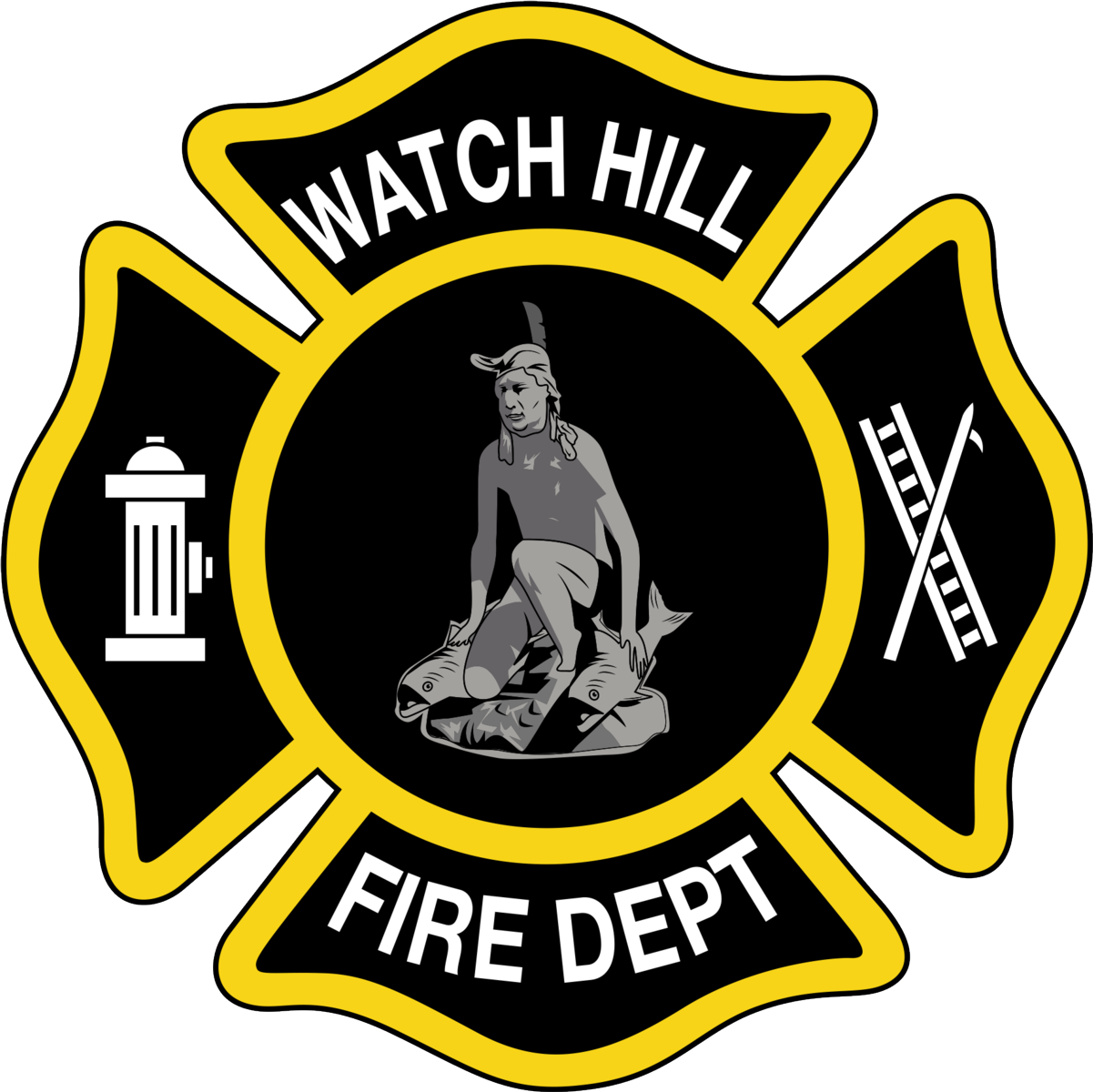 If you are interested in joining please contact us at (401) 348-8932.
For Watch Hill Fire District web site and information click here.
Click here to access current Watch Hill weather conditions.
Click here for Watch Hill tidal information.
WHFD Practices Fire Attack Scenarios

Chief Robert Peacock, April 18

Watch Hill Firefighters took advantage of the sunny but cool weather this month to continue practicing various fire attack scenarios at the Watch Hill Motor Court.

Firefighters have visited the complex several times over the past six months to train and to practice various firefighting skills and evolutions within the motel complex.

As always, we sincerely appreciate the willingness of many of ... (Full Story & Photos)

WHFD is Always Searching for New Members

Captain Jane Perkins, March 28

Watch Hill Fire District is a combination department with both paid firefighters and volunteer firefighters.

If you are interested in learning more about the various volunteer roles available, please feel free to visit the station or call 401-348-8932.

Welcome to Spring! Brush Fire Danger Remains High!

Chief Robert Peacock, March 21

The arrival of Spring means the weather is warmer, but the danger of brush fires is high. Recently, the risk of forest and brush fires has reached critical levels due to low humidity, lack of rain, strong winds, and bright sunshine.

The risk for forest fires typically increases in early spring, not long after the snow melts. During early spring, the sun is climbing high in the sky, and with no ... (Full Story & Photos)



The National Weather Service has issued a Red Flag Warning which means warm temperatures, very low humidity, and strong winds are expected to combine to produce a significantly increased risk of fire danger.

Your feedback is important to us! Feel free to sign the guestbook.