Latest 10 Responses

06/25/2022: 2022/06/25 10:21:31 LIGHTHOUSE RD LIGHTHOUSE RD, LARKIN RD INTERSECT WESTERLY AIR/BOAT/RAIL
06/23/2022: 2022/06/23 16:03:02 1 @ATLANTIC OCEAN @LITTLE NARRAGANSETT BAY (@ATLANTIC OCEAN) WESTERLY RESCUE - WATER ASSISTING SPD WITH A BOAT TAKING ON WATER
06/21/2022: 2022/06/21 11:06:43 2 BLUFF AV #1012 - (WHFD) OCEAN HOUSE (BLUFF AV) WESTERLY BOX ALARM
06/19/2022: 2022/06/19 16:50:35 4 NINIGRET AV WESTERLY FIRE ALARM REAR BEDROOM 2ND FLOOR SMOKE
06/11/2022: 2022/06/11 00:12:01 132 ATLANTIC AV #2015 - (MFD) MARIAS RESTAURANT (ATLANTIC AV) WESTERLY BOX ALARM BOX ALARM
06/04/2022: 2022/06/04 09:07:14 2 BLUFF AV OCEAN HOUSE - MASTER BOX 212 (BLUFF AV) WESTERLY FIRE ALARM FIRE ALARM ACTIVATION
06/01/2022: 2022/06/01 05:21:10 5 TURTLEBACK RD WESTERLY FIRE ALARM
05/31/2022: 2022/05/31 11:43:51 90 OCEAN VIEW HWY WESTERLY FIRE ALARM
05/30/2022: 2022/05/30 12:27:29 10 PAWCATUCK AV WESTERLY MEDICAL ASSIST Assigned Units AMB_752 RESP HOT SEIZURE
05/27/2022: 2022/05/27 09:51:14 25 SPRAY ROCK RD #2028 - (MFD) WEEKAPAUG INN (SPRAY ROCK RD) WESTERLY BOX ALARM BOX ALARM
Welcome to the Official Website for the Watch Hill Fire Department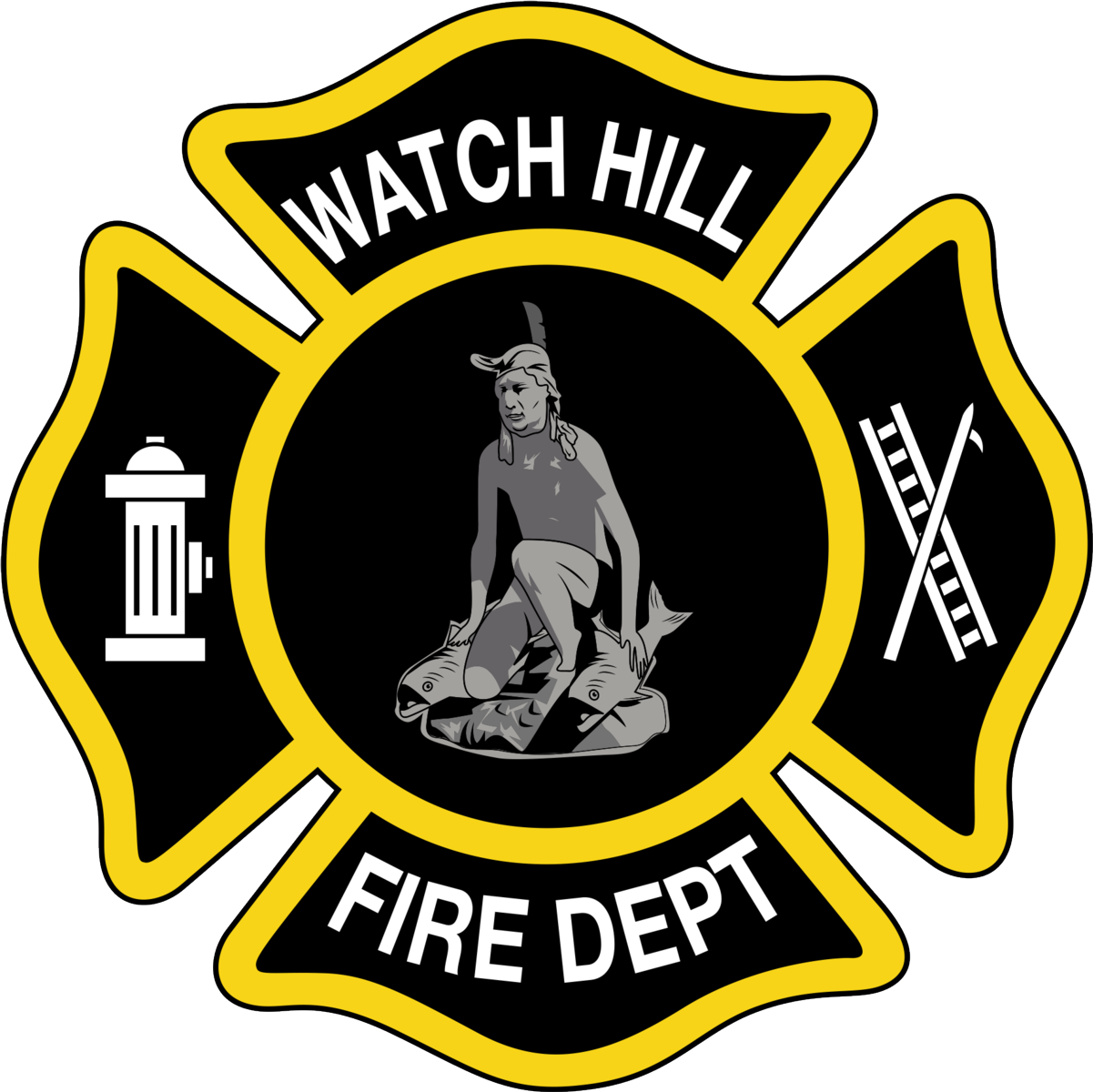 If you are interested in joining please contact us at (401) 348-8932.
For Watch Hill Fire District web site and information click here.
Click here to access current Watch Hill weather conditions.
Click here for Watch Hill tidal information.
Watch Hill Fire Department Responds to Reported Helicopter In Distress

Deputy Chief Jason Simmons, June 25

On Saturday June 25th at 10:21 the Watch Hill Fire Department was requested to respond to a possible helicopter emergency landing in the area of the Watch Hill Lighthouse. Initial reports were unable to determine whether or not the incident had occurred on land or in the ocean. As a result both the Federal Aviation Administration (FAA) as well as the United States Coast Guard were requested to respond. ... (Full Story & Photos)


WHFD Firefighters Graduate Fire Academy Programs

WHFD, May 11

At our Department meeting on Tuesday night, Chief Dennis Reall presented certificates to 4 of our firefighters for completing classes with the Rhode Island Fire Training Academy. These members have completed over the last year the Firefighter 1 class covering over 120 hours of classroom and practical skills stations. Two others completed the Firefighter 2 program with 40 hours of education in further ... (Full Story & Photos)



Firefighters were presented with certificates from Chief Real at the membership meeting: FF Richard Walter, FF Chris Wood, FF James Nicholas, FF Dylan Meyer, not pictured: FF Michael Esposito



Walmart Manager Jessica stands with her staff and Fire Marshal Chris Moore prior to loading their donation onto the WHFD trailer this week.

WHFD Thanks Walmart For Donation

Acting Chief Scott Harold, April 23

The Watch Hill Fire Department wishes to publicly thank Westerly Walmart and Manager Jessica McCoombs for their generous donation to our Department. On Thursday Fire Marshal Chris Moore was able to pick up an entire pallet of bottled drinking water from the store. Their donation will keep our firefighters and first responders well hydrated as we enter into our busy summer season.

We appreciate the ... (Full Story & Photos)

Your feedback is important to us! Feel free to sign the guestbook.