Latest 10 Responses

07/27/2021: 2021/07/27 17:37:03 100 @ATLANTIC OCEAN @ATLANTIC OCEAN - SANDY POINT (@ATLANTIC OCEAN) WESTERLY AIR/BOAT/RAIL
07/26/2021: 2021/07/26 20:38:10 60 OCEAN VIEW HWY #1018 - (WHFD) MISQUAMICUT CLUB (OCEAN VIEW HWY) WESTERLY BOX ALARM
07/26/2021: 2021/07/26 15:57:45 60 OCEAN VIEW HWY #1018 - (WHFD) MISQUAMICUT CLUB (OCEAN VIEW HWY) WESTERLY BOX ALARM
07/23/2021: 2021/07/23 16:00:19 2 BLUFF AV WESTERLY RESCUE - WATER
07/23/2021: 2021/07/23 06:56:44 132 ATLANTIC AV MARIAS SEASIDE CAFE (ATLANTIC AV) WESTERLY BOX ALARM
07/19/2021: 2021/07/19 17:05:01 15 MASSACHAUG RD WESTERLY FIRE ALARM RESIDENTIAL ALARM-AUDIBLE
07/19/2021: 2021/07/19 02:39:44 121 BAY ST WESTERLY FIRE ALARM
07/17/2021: 2021/07/17 12:28:55 16 BLUFF AV WESTERLY MEDICAL ASSIST Assigned Units AMB_755 RESP HOT PERSON WITH A KNEE INJURY ON THE BEACH
07/14/2021: 2021/07/14 02:40:34 7 OCEAN VIEW HWY WESTERLY FIRE ALARM
07/13/2021: 2021/07/13 04:48:59 35 FOSTER COVE RD WESTERLY FIRE ALARM FIRE ALARM
Welcome to the Official Website for the Watch Hill Fire Department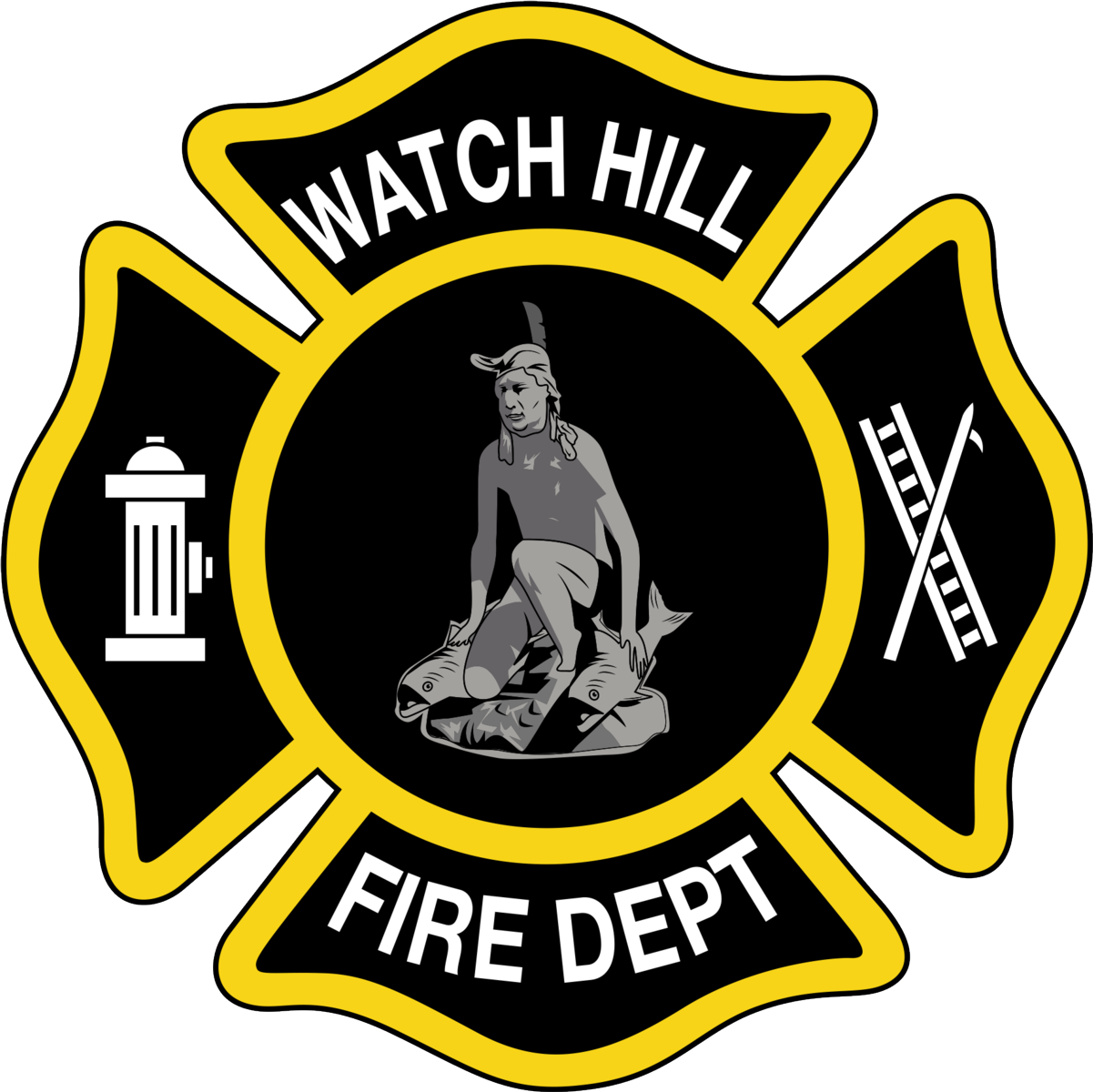 If you are interested in joining please contact us at (401) 348-8932.
For Watch Hill Fire District web site and information click here.
Click here to access current Watch Hill weather conditions.
Click here for Watch Hill tidal information.

WHFD Participates in the Annual Karl E. Kenyon Smokey Bear Fire Prevention Parade

Chief Robert Peacock, July 15

Local firefighters continued a tradition that was started more than fifty years ago by participating in the annual Karl E. Kenyon Smokey Bear Parade on Thursday night. Formerly known simply as the Shoreline Fire Prevention Parade, the parade was reinvigorated in recent years and was dedicated in 2010 to Dunns Corners Fire Department Deputy Chief Karl Kenyon who also served a long career as a Forest ... (Full Story & Photos)



The sun sets behind Engine 103 and Squad 100 at the last stop of the parade on Bay Street in Watch Hill



Firefighters from Westerly and Watch Hill practiced setting up and displaying the new flag when it arrived.

WHFD Obtains New Display Flag in Conjunction With Our Mutual Aid Neighbors.

Chief Robert Peacock, July 11

The four Fire Districts in Westerly combined forces and purchased a new twenty foot by thirty foot American Flag that is specifically manufactured with lanyards, grommets, and wind slits and is designed to be displayed between two Fire Department Aerial Ladder Trucks.

The cost of the flag was shared equally by the Watch Hill Fire District, The Westerly Fire District, The Misquamicut Fire District, ... (Full Story & Photos)


WHFD Is Always Looking For New Members

Chief Robert Peacock, June 27

Just a reminder that the Watch Hill Fire Department is always looking for new members!

One of the many benefits of membership is completing rescue boat training while enjoying beautiful sunsets.

To learn more, please visit our website or call 401-348-8932 or simply stop by the fire station for a tour.
Your feedback is important to us! Feel free to sign the guestbook.