Latest 10 Responses

05/18/2022: 2022/05/18 14:55:02 167 SHORE RD #2026 - (MFD) WINNAPAUG INN (SHORE RD) WESTERLY BOX ALARM
05/17/2022: 2022/05/17 23:31:42 1 FORT RD WATCH HILL YACHT CLUB (FORT RD) WESTERLY AIR/BOAT/RAIL LOOSE VESSEL BANGING UP AGAINST STRUCTURE
05/16/2022: 2022/05/16 09:15:42 4 NINIGRET AV WESTERLY FIRE ALARM
05/16/2022: 2022/05/16 08:44:14 9 MASSACHAUG RD WESTERLY FIRE ALARM
05/16/2022: 2022/05/16 08:41:11 7 OCEAN VIEW HWY 7 OCEAN VIEW HIGHWAY (OCEAN VIEW HWY) WESTERLY FIRE ALARM
05/09/2022: 2022/05/09 23:01:35 2 BLUFF AV WESTERLY FIRE ALARM TROUBLE RESET-105 TO HANDLE- DO NOT RESPOND
05/09/2022: 2022/05/09 21:17:25 2 BLUFF AV WESTERLY NATURAL GAS ODOR GAS ALARM SOUNDING NO ODOR
04/30/2022: 2022/04/30 06:26:59 14 WESTERLY RD WESTERLY FIRE ALARM GAS DETECTOR
04/29/2022: 2022/04/29 18:17:00 149 ATLANTIC AV SANDY SHORE MOTEL (ATLANTIC AV) WESTERLY OUTSIDE FIRE/SMOKE DUMPSTER FIRE
03/31/2022: 2022/03/31 14:19:11 65 ATLANTIC AV #2013 - (MFD) PLEASANT VIEW MOTEL (ATLANTIC AV) WESTERLY BOX ALARM
National Weather Service Alerts for Washington County, RI
Welcome to the Official Website for the Watch Hill Fire Department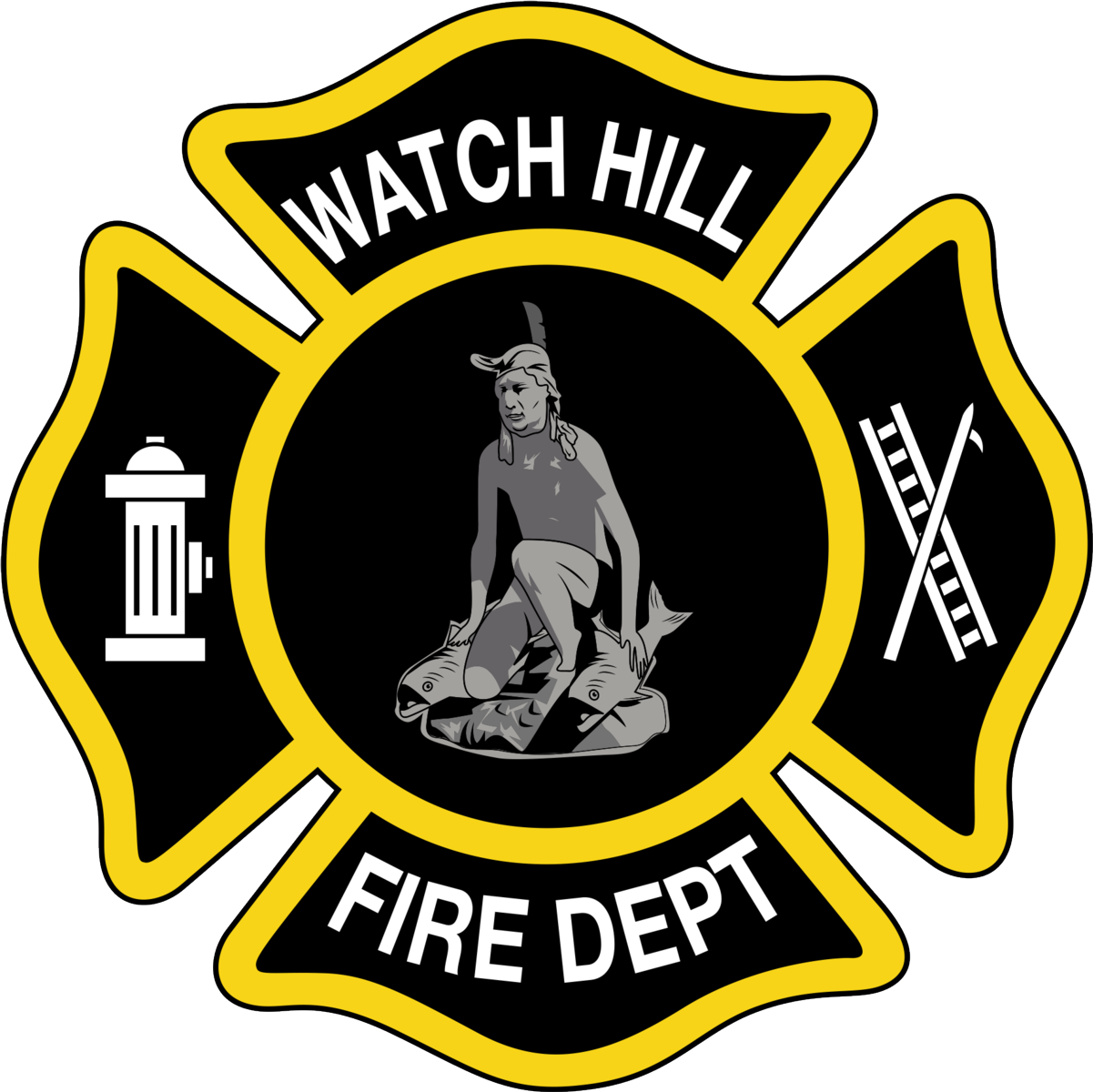 If you are interested in joining please contact us at (401) 348-8932.
For Watch Hill Fire District web site and information click here.
Click here to access current Watch Hill weather conditions.
Click here for Watch Hill tidal information.
WHFD Firefighters Graduate Fire Academy Programs

WHFD, May 11

At our Department meeting on Tuesday night, Chief Dennis Reall presented certificates to 4 of our firefighters for completing classes with the Rhode Island Fire Training Academy. These members have completed over the last year the Firefighter 1 class covering over 120 hours of classroom and practical skills stations. Two others completed the Firefighter 2 program with 40 hours of education in further ... (Full Story & Photos)



Firefighters were presented with certificates from Chief Real at the membership meeting: FF Richard Walter, FF Chris Wood, FF James Nicholas, FF Dylan Meyer, not pictured: FF Michael Esposito



Walmart Manager Jessica stands with her staff and Fire Marshal Chris Moore prior to loading their donation onto the WHFD trailer this week.

WHFD Thanks Walmart For Donation

Acting Chief Scott Harold, April 23

The Watch Hill Fire Department wishes to publicly thank Westerly Walmart and Manager Jessica McCoombs for their generous donation to our Department. On Thursday Fire Marshal Chris Moore was able to pick up an entire pallet of bottled drinking water from the store. Their donation will keep our firefighters and first responders well hydrated as we enter into our busy summer season.

We appreciate the ... (Full Story & Photos)



Watch Hill Fire Marshal Chris Moore poses next to Engine 102 during his first full week on the job as WHFD's newest hire.

WHFD Welcomes New Fire Marshal

Acting Chief Scott Harold, March 29

Acting Chiefs Scott Harold and Dennis Reall are pleased to announce the hiring of Watch Hill's new Fire Marshal. Christopher D. Moore started at Watch Hill FD last week as the Firefighter/Fire Marshal but is no stranger to the finer points as an emergency responder or working as a fire inspector.

Chris comes to Watch Hill after spending the past 16 years as an Inspector and eventually Senior Inspector ... (Full Story & Photos)

Your feedback is important to us! Feel free to sign the guestbook.