Latest 10 Responses

06/15/2021: 2021/06/15 16:49:50 2 BLUFF AV WESTERLY MEDICAL ASSIST
06/12/2021: 2021/06/12 15:14:38 1 @ATLANTIC OCEAN @STONINGTON HARBOR (@ATLANTIC OCEAN) STONINGTON RESCUE - WATER Assigned Units T_1 RESPONDING PERSON IN THE WATER IN DISTRESS CALL INTO STATION T FROM GILFORD CT POLICE WHO REPORTED THE PERSON ON THE WATER SENT SOS SIGNAL VIA APPLE PHONE 41.32071 -71.91396
06/10/2021: 2021/06/10 18:35:40 132 ATLANTIC AV #2015 - (MFD) MARIAS RESTAURANT (ATLANTIC AV) WESTERLY BOX ALARM BOX ALARM
06/09/2021: 2021/06/09 14:01:28 121 ATLANTIC AV WESTERLY MEDICAL ASSIST Assigned Units AMB_755 AT SCENE FEMALE WITH A BACK INJURY FD REQUESTED FOR LIFTING - ATV RETONE
06/06/2021: 2021/06/06 14:38:03 1 PASADENA AV WESTERLY FIRE ALARM GENERAL SMOKE
06/05/2021: 2021/06/05 03:32:49 149 ATLANTIC AV #2019 - (MFD) SANDY SHORE HOTEL (ATLANTIC AV) WESTERLY BOX ALARM BOX ALARM
06/04/2021: 2021/06/04 16:53:36 149 ATLANTIC AV #2019 - (MFD) SANDY SHORE HOTEL (ATLANTIC AV) WESTERLY BOX ALARM
06/03/2021: 2021/06/03 21:11:45 6 NEOWAM AV WESTERLY FIRE ALARM ST FLOOR BACK STAIRS FIRST FLOOR BACK STAIRS
06/03/2021: 2021/06/03 19:57:48 1 NINIGRET AV WESTERLY FIRE ALARM GENERAL FIRE ALARM
06/01/2021: 2021/06/01 14:55:30 EVERETT AV WESTERLY MEDICAL ASSIST CALLER RERPORTS FALL OUT OF WHEEL CHAIR
Welcome to the Official Website for the Watch Hill Fire Department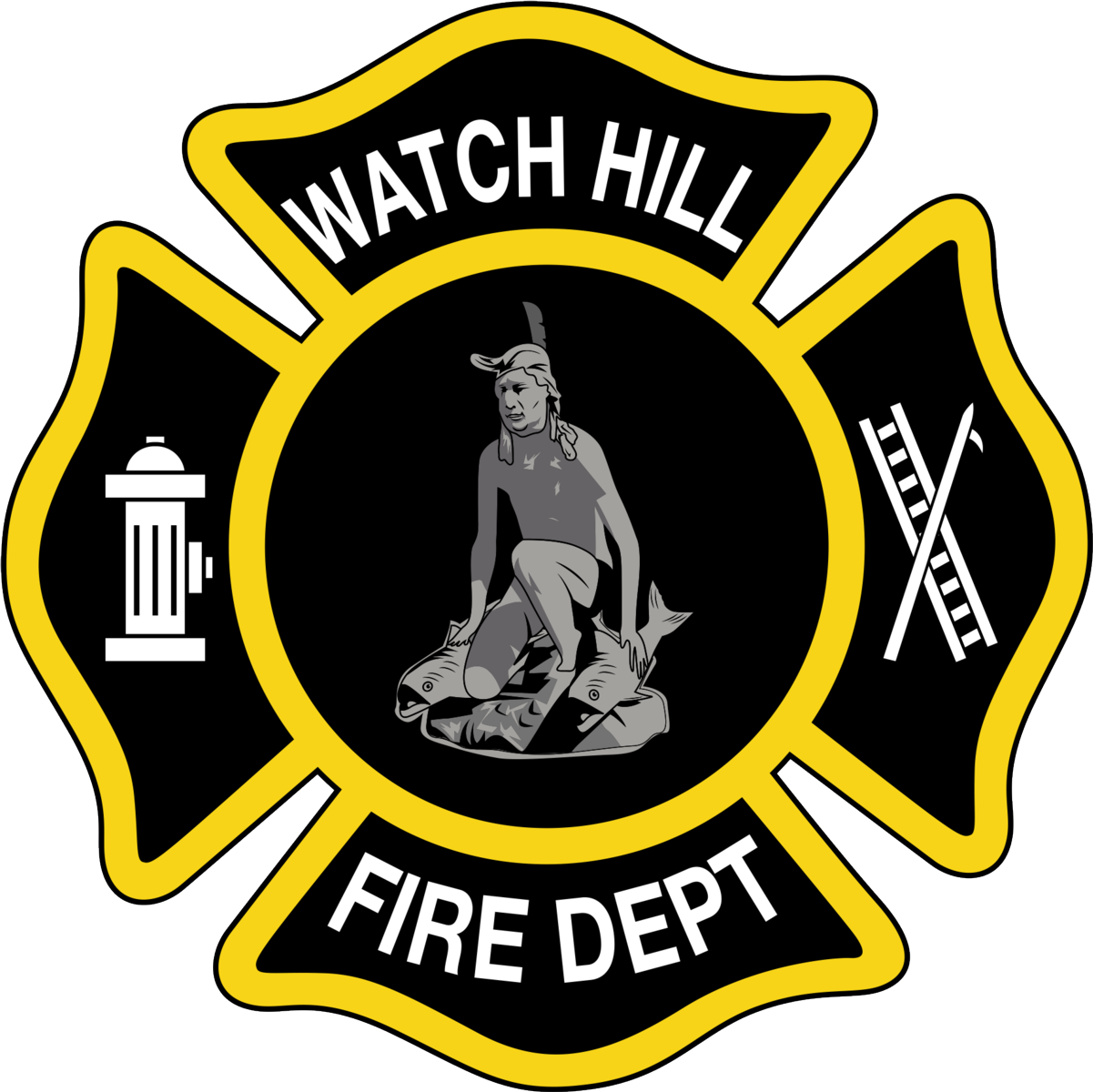 If you are interested in joining please contact us at (401) 348-8932.
For Watch Hill Fire District web site and information click here.
Click here to access current Watch Hill weather conditions.
Click here for Watch Hill tidal information.
WHFD Assists in Search For Kayaker In Distress

Chief Robert Peacock, June 13

Watch Hill Firefighters responded mutual aid along with the Pawcatuck Fire Department and the US Coast Guard to assist the Stonington Borough Fire Department with a report of a kayaker in distress off Stonington Point.

A call to Guilford Police in Connecticut was relayed to Stonington Police in Connecticut that a caller had received several automated text messages from a friend indicating the friend ... (Full Story & Photos)


WHFD Helps Wheeler High School Students with Give Back Project

Department Photographer Rebecca Schilke, June 09

On Wednesday, June 9th, firefighters of the Watch Hill Fire Department worked with over 30 seniors from the Wheeler High School, in North Stonington, CT, to collect and remove trash from Napatree Point.

Napatree Point is a long sandy spit created by a geologic process called longshore drift. Napatree extends 1.5 miles westward from the business district of Watch Hill, with Fishers Island Sound on ... (Full Story & Photos)



Captain Jane Perkins and Firefighter Dennis Evans with a young visitor from Maryland who apparently was enjoying being awake in the middle of the night!

WHFD Responds To Minor Electrical Fire At The Ocean House Resort Hotel

Chief Robert Peacock, May 29

Watch Hill Firefighters responded to The Ocean House Resort Hotel for a fire alarm activation at approximately 2 o'clock in the morning on Thursday.

The first arriving Firefighters discovered smoke in the Seaside Terrace Hallway and traced the smoke to a malfunctioning amplifier that was burning the wiring and melting the plastic housing of the unit.

The situation was quickly resolved with the ... (Full Story & Photos)


WHFD Firefighter Completes Rhode Island Fire Academy Training

Chief Robert Peacock, May 23

Congratulations to Watch Hill Firefighter Richard Walter for successfully completing the initial requirements to be certified by the State of Rhode Island as a Level 1001 Firefighter.

Although Richard started in the fire service a bit later in life than many recruits, he was able to complete the class without difficulty!

This class requires a significant personal commitment of time and energy and ... (Full Story & Photos)

Your feedback is important to us! Feel free to sign the guestbook.