Latest 10 Responses

01/18/2022: 2022/01/18 11:24:50 24 FORT RD WATCH HILL YACHT CLUB CABANANAS (FORT RD) WESTERLY FIRE ALARM
01/16/2022: 2022/01/16 21:40:48 2 BLUFF AV #1012 - (WHFD) OCEAN HOUSE (BLUFF AV) WESTERLY BOX ALARM BOX ALARM
01/16/2022: 2022/01/16 11:13:27 2 BLUFF AV #1012 - (WHFD) OCEAN HOUSE (BLUFF AV) WESTERLY WATER EMERGENCY ACTIVE WATER LEAK
01/15/2022: 2022/01/15 21:58:01 41 FOSTER COVE RD 41 FOSTER COVE ROAD (FOSTER COVE RD) WESTERLY FIRE ALARM
01/15/2022: 2022/01/15 21:36:13 10 BLUFF AV 10 BLUFF AVENUE (BLUFF AV) WESTERLY FIRE ALARM
01/13/2022: 2022/01/13 15:36:53 12 WESTERLY RD 12 WESTERLY ROAD (WESTERLY RD) WESTERLY FIRE ALARM
01/13/2022: 2022/01/13 08:38:14 15 NEPUN RD 15 NEPUN ROAD (NEPUN RD) WESTERLY CO INVEST
01/12/2022: 2022/01/12 02:55:37 18 FORT RD (FORT RD) WESTERLY FIRE ALARM
01/12/2022: 2022/01/12 02:05:07 76 OCEAN VIEW HWY 76 OCEAN VIEW HIGHWAY (OCEAN VIEW HWY) WESTERLY FIRE ALARM
12/30/2021: 2021/12/30 15:32:00 16 YOSEMITE VALLEY RD 16 YOSEMITE VALLEY (YOSEMITE VALLEY RD) WESTERLY MEDICAL ASSIST ELDERLY FEMALE DIFF BREATHING
National Weather Service Alerts for Washington County, RI
Welcome to the Official Website for the Watch Hill Fire Department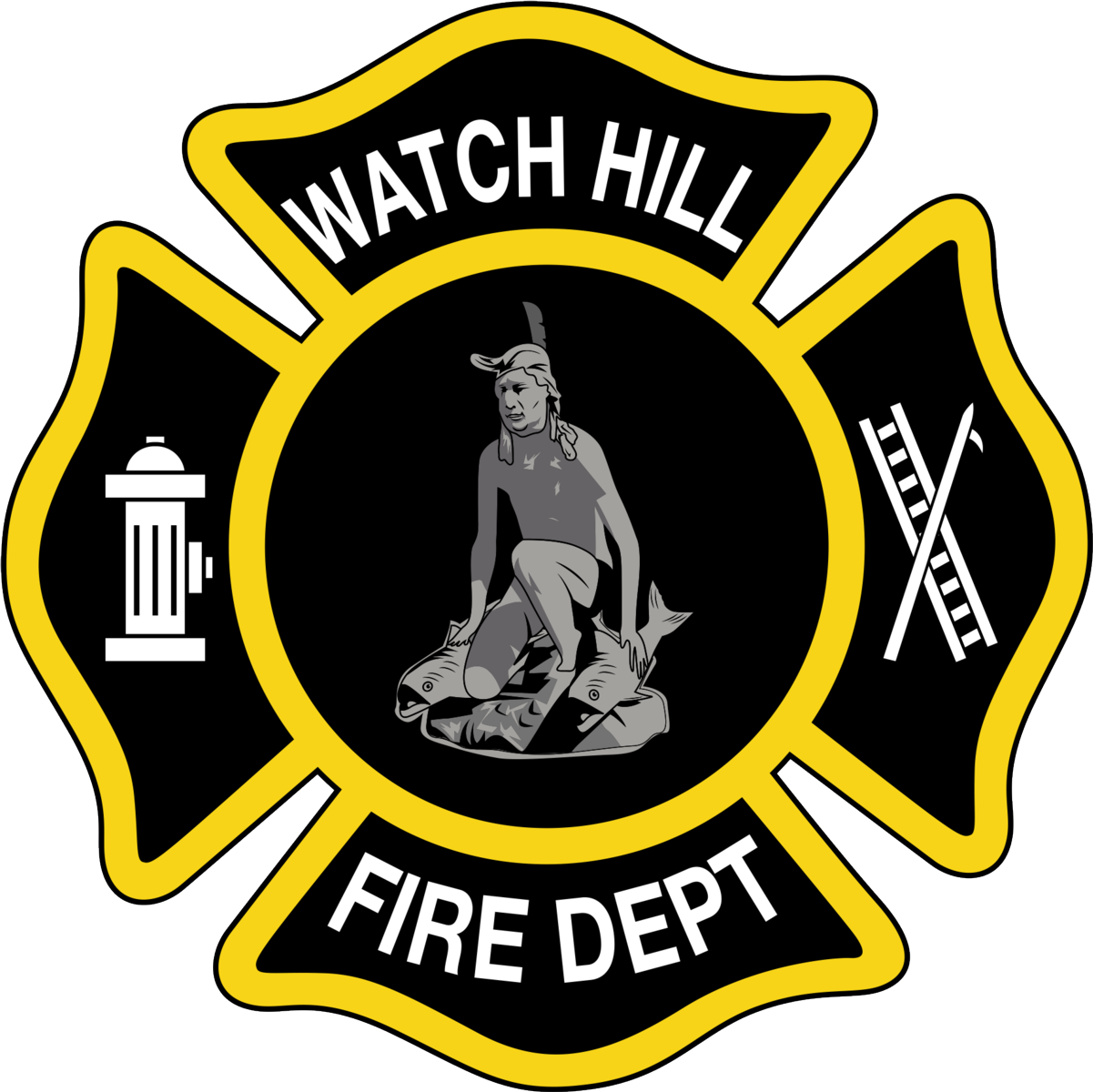 If you are interested in joining please contact us at (401) 348-8932.
For Watch Hill Fire District web site and information click here.
Click here to access current Watch Hill weather conditions.
Click here for Watch Hill tidal information.
Winter Storm Flooding

Acting Chief Scott Harold, January 23

The weather this past week presented challenges accessing the Village of Watch Hill. On Monday morning the strong winds combined with unusually high tides resulted in severe flooding that restricted access to Bay Street and Fort Road. The fire department set-up cones to prevent vehicle traffic at the entrance of Bay Street. The situation was closely monitored during hightide in the event the tidal ... (Full Story & Photos)


Chief Peacock Retires

Acting Chief Scott Harold, January 02

After serving as a Watch Hill Firefighter for 29 years, an officer for 24 years, and as Chief of Department for 9 years, Chief Robert "Bob" Peacock has retired as of January 1, 2022. Chief Peacock's dedication to our District, Department, and Fire Company are second to none! Anyone who knows Bob knows that the WHFD came first in his life these past years.

Joining in 1993 after persistence by then ... (Full Story & Photos)



Chief Peacock monitors training operations


WHFD Public Access AED / EMS / FIRE Equipment Boxes

Chief Robert Peacock, December 26

New signage and labels have been added to the five Public Access AED / EMS / FIRE Equipment Boxes which are located throughout the Watch Hill community. These boxes allow climate controlled secured storage with year round 911 access twenty-four hours a day and seven days a week. Each box include an AED, a CPR Mask. a Narcan Administration Kit, a Bleeding Control Kit, and a Fire Extinguisher.

While ... (Full Story & Photos)



Watch Hill Firefighters Respond to Structure Fire at 25 Bay Street

Chief Robert Peacock, December 13

A fire in a commercial building at 25 Bay Street in Watch Hill was quickly extinguished this morning.

According to Chief Robert Peacock of the Watch Hill Fire Department, the incident was reported at 8:01 AM when the building fire alarm activated. At 8:04, the dispatch center received a 911 call from a person walking on Bay Street reporting heavy smoke and flames at the back of the building. Firefighters ... (Full Story & Photos)

Your feedback is important to us! Feel free to sign the guestbook.