Latest 10 Responses

10/12/2021: 2021/10/12 04:18:39 132 ATLANTIC AV MARIAS SEASIDE CAFE (ATLANTIC AV) WESTERLY BOX ALARM
10/11/2021: 2021/10/11 22:29:21 132 ATLANTIC AV #2015 - (MFD) MARIAS RESTAURANT (ATLANTIC AV) WESTERLY BOX ALARM
10/08/2021: 2021/10/08 10:26:13 8 LIGHTHOUSE RD 8 LIGHTHOUSE ROAD (LIGHTHOUSE RD) WESTERLY CO INVEST
10/03/2021: 2021/10/03 11:40:58 2 KIDDS WY WESTERLY MEDICAL ASSIST MALE FALLEN OFF STEP LADDER
10/01/2021: 2021/10/01 10:35:27 8 LIGHTHOUSE RD WESTERLY CO INVEST
09/29/2021: 2021/09/29 15:53:43 149 ATLANTIC AV #2019 - (MFD) SANDY SHORE HOTEL (ATLANTIC AV) WESTERLY BOX ALARM
09/28/2021: 2021/09/28 13:36:43 140 ATLANTIC AV #2030 - (MFD) OCEANVIEW MOTEL (ATLANTIC AV) WESTERLY BOX ALARM
09/28/2021: 2021/09/28 13:33:36 149 ATLANTIC AV #2019 - (MFD) SANDY SHORE HOTEL (ATLANTIC AV) WESTERLY BOX ALARM
09/24/2021: 2021/09/24 19:03:28 LIGHTHOUSE RD LIGHTHOUSE RD, LARKIN RD INTERSECT WESTERLY MEDICAL ASSIST PARTY WITH FISH HOOK STUCK IN HIS HEAD AT THE LIGHT HOUSE
09/21/2021: 2021/09/21 14:17:59 7 PLIMPTON RD WESTERLY FIRE ALARM
Welcome to the Official Website for the Watch Hill Fire Department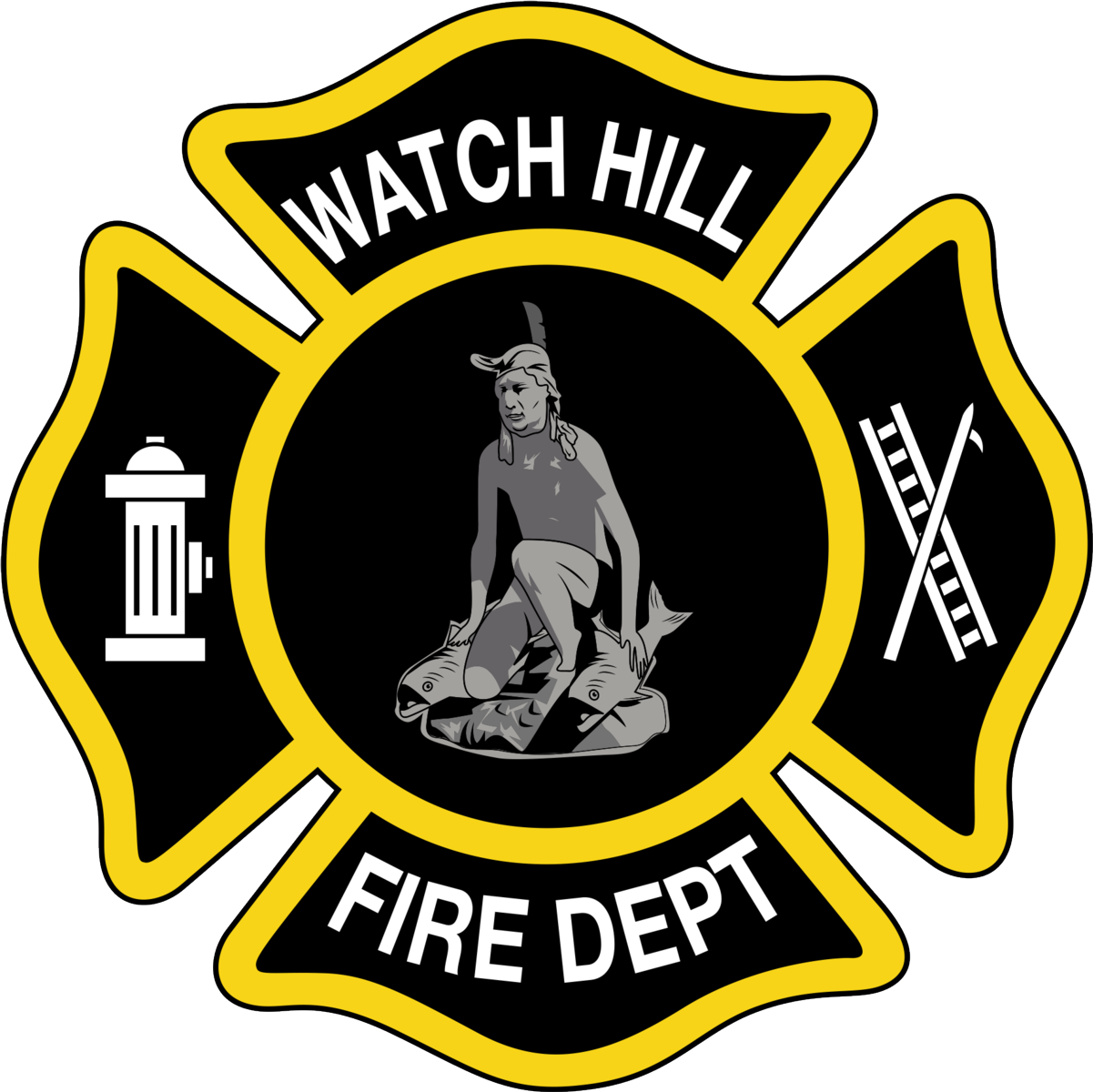 If you are interested in joining please contact us at (401) 348-8932.
For Watch Hill Fire District web site and information click here.
Click here to access current Watch Hill weather conditions.
Click here for Watch Hill tidal information.
WHFD Is Always Looking For New Members

Chief Robert Peacock, October 10

Just a reminder...

The Watch Hill Fire Department is always looking for new members!

One of the many benefits of membership is completing training while enjoying beautiful sunsets.

To learn more, please call 401-348-8932 or simply stop by the fire station for a tour.


Our members are primarily volunteers and come from all different walks of life, age, and gender. We are looking for those who ... (Full Story & Photos)



WHFD Lights The Night For Fallen Firefighters

Chief Robert Peacock, October 03

The Watch Hill Fire Station, as well as several businesses and residences throughout the district, were lit with red lights last night in honor of the fallen firefighters throughout the nation.

Every October, a grateful Nation honors its fallen fire service heroes at the National Fallen Firefighters Memorial Park, located on the campus of the National Fire Academy in Emmitsburg, Maryland. The National ... (Full Story & Photos)


WHFD Participates In Joint Training With Misquamicut and Dunns Corners Firefighters

Chief Robert Peacock, September 26

Watch Hill Firefighters participated in a joint ladder and pump training exercise at the Misquamicut State Beach this week with Misquamicut and Dunns Corners Firefighters

The training included flowing large volumes of water from the aerial master stream nozzles at the tips of Watch Hill Ladder 104 and Dunns Corners Tower Ladder 5 using Misquamicut Engine 202 as the water supply pumper.

Our appreciation ... (Full Story & Photos)


WHFD Conducts Community Risk Reduction Program

Chief Robert Peacock, September 19

Watch Hill firefighters completed another one of their annual Community Risk Reduction Programs by removing trash, debris, driftwood, and other potential fire starting materials from the Napatree Point Conservation Area.

Every fall, as the temperatures drop in the evenings, visitors to our community tend to try to start illegal and unsafe fires on the beach to stay warm. These fires are a clear ... (Full Story & Photos)



An aerial view of the entire Napatree Point Conservation Area in Watch Hill Rhode Island with Fishers Island New York in the background.

Your feedback is important to us! Feel free to sign the guestbook.