Latest 10 Responses

05/14/2021: 2021/05/14 16:25:13 1 @NAPATREE PT @NAPATREE POINT - LAND AREA (@NAPATREE PT) WESTERLY MEDICAL ASSIST RAPID HEART RATE
05/14/2021: 2021/05/14 14:29:27 56 BAY ST WESTERLY STRUCTURE FIRE POSSIBLE FIRE IN THE CIELING
05/06/2021: 2021/05/06 20:59:33 2 BLUFF AV #1012 - (WHFD) OCEAN HOUSE (BLUFF AV) WESTERLY BOX ALARM BOX ALARM
05/06/2021: 2021/05/06 05:37:45 9 MANATUCK AV WESTERLY FIRE ALARM
05/01/2021: 2021/05/01 19:07:44 2 BLUFF AV WESTERLY RESCUE ELEVATOR EMERGENCY; SENTER VIA LOADING DOCK
04/22/2021: 2021/04/22 14:05:24 65 ATLANTIC AV #2013 - (MFD) PLEASANT VIEW MOTEL (ATLANTIC AV) WESTERLY BOX ALARM
04/22/2021: 2021/04/22 13:14:35 2 BLUFF AV WESTERLY MEDICAL ASSIST
04/18/2021: 2021/04/18 17:27:36 14 NEPUN RD WESTERLY FIRE ALARM GENERAL FIRE ALARM
04/16/2021: 2021/04/16 18:45:00 145 ATLANTIC AV #2017 - (MFD) MISQ. BEACH FRONT INN (ATLANTIC AV) WESTERLY BOX ALARM BOX ALARM
04/16/2021: 2021/04/16 14:15:02 132 ATLANTIC AV #2015 - (MFD) MARIAS RESTAURANT (ATLANTIC AV) WESTERLY BOX ALARM
Welcome to the Official Website for the Watch Hill Fire Department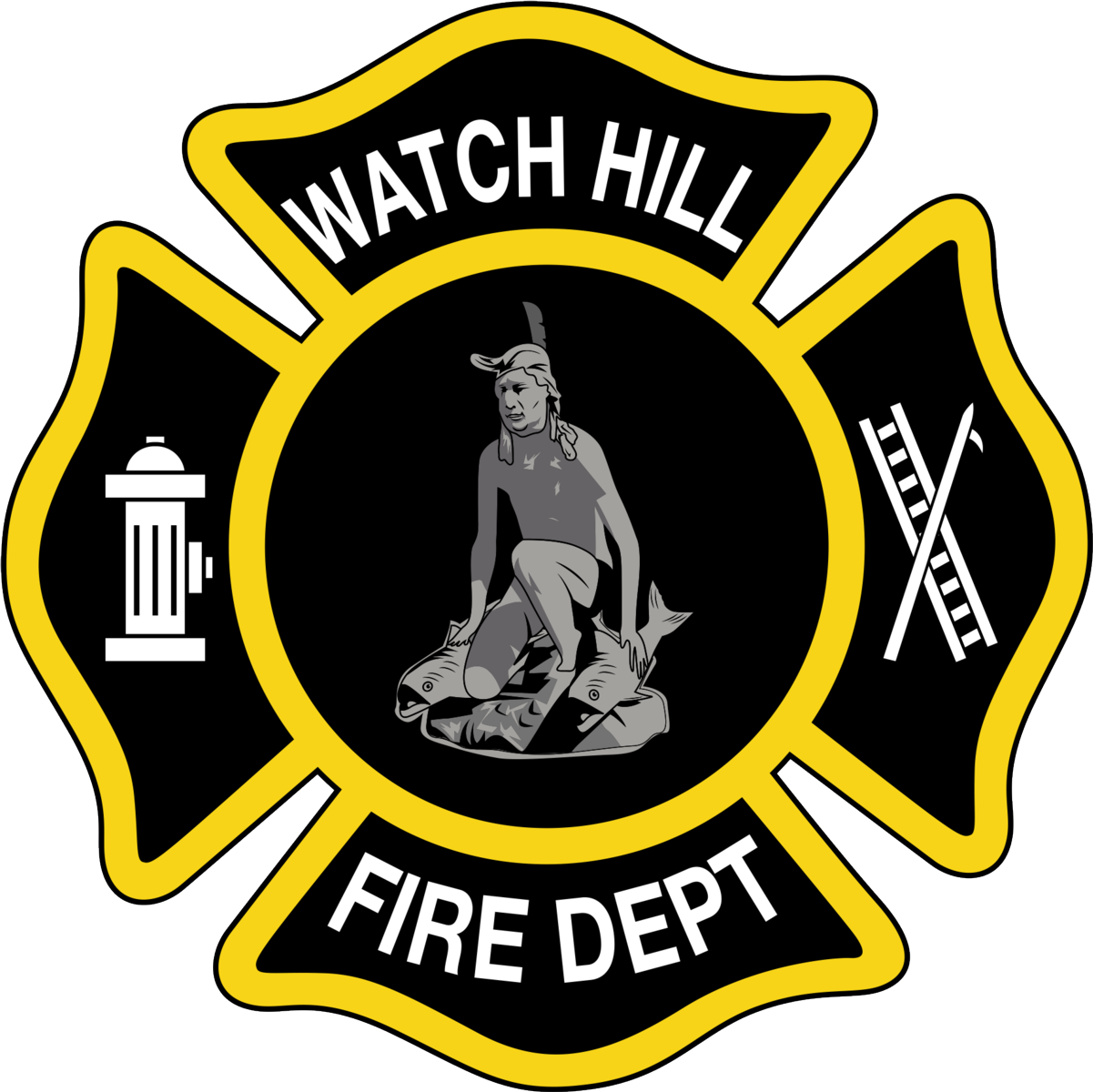 If you are interested in joining please contact us at (401) 348-8932.
For Watch Hill Fire District web site and information click here.
Click here to access current Watch Hill weather conditions.
Click here for Watch Hill tidal information.
Fire Extinguisher Success Story

Chief Robert Peacock, May 14

A fire extinguisher was instrumental in preventing a small fire from becoming a large fire this afternoon in Watch Hill.

At approximately 2:30 this afternoon, a 911 call was received from a business owner on Bay Street reporting smoke in the store and flames coming from a recessed light and fan fixture. The building contains several stores on the first floor and several apartments on the second ... (Full Story & Photos)

WHFD Practices Flowing High Water Volume Attack Lines

Chief Robert Peacock, May 08

Watch Hill firefighters practiced flowing high volumes of water through 2 inch and 2.5 inch hose lines on Tuesday evening.

In addition to reviewing the various effects of solid stream nozzles and fog stream nozzles, firefighters also reviewed pump operations, connecting to hydrants. and using large diameter four inch supply lines.

We sincerely appreciate the understanding and the acceptance of ... (Full Story & Photos)


WHFD Participates in Mutual Aid Water Supply and Tanker Operations Training

Chief Robert Peacock, May 02

On Sunday, Watch Hill firefighters participated in a mutual aid water supply and tanker training exercise in Ninigret Park in Charlestown. The joint training simulation was developed and coordinated by the Rhode Island Southern Firefighters League.

The first portion of the training was instructional with four different training stations providing firefighters the opportunity to review water supply ... (Full Story & Photos)


WHFD Firefighter Completes Rhode Island Fire Academy Training

Chief Robert Peacock, April 25

Congratulations to Watch Hill Firefighter Chris Wood for successfully completing the initial requirements to be certified by the State of Rhode Island as a Level 1001 Firefighter.

Although Chris started in the fire service a bit later in life than many recruits, he was able to complete the class without difficulty!

This class requires a significant personal commitment of time and energy and we ... (Full Story & Photos)



Firefighter Chris Wood in front of Watch Hill Engine 103.

Your feedback is important to us! Feel free to sign the guestbook.