Latest 10 Responses

09/18/2023: 2023/09/18 21:27:54 1 FORT RD #1017 - (WHFD) WATCH HILL YACHT CLUB (FORT RD) WESTERLY BOX ALARM
09/17/2023: 2023/09/17 19:05:42 10 SEQUAN RD WESTERLY FIRE ALARM
09/15/2023: 2023/09/15 22:42:45 1 FORT RD #1017 - (WHFD) WATCH HILL YACHT CLUB (FORT RD) WESTERLY BOX ALARM
09/14/2023: 2023/09/14 16:34:50 100 @EAST BEACH @EAST BEACH BTW LGHT HSE & EVERETT AVE (@EAST BEACH) WESTERLY MEDICAL ASSIST BROKEN ARM ON BEACH NEAR SWIFT\'S HOUSE
09/10/2023: 2023/09/10 17:16:48 8 GLEN WY WESTERLY FIRE ALARM RESIDENTIAL FIRE ALARM- CALL FROM ALARM COMPANY- ZONE 1 GEN FIRE 111 RESPONDING
09/07/2023: 2023/09/07 19:15:03 8 GLEN WY WESTERLY CO INVEST
09/05/2023: 2023/09/05 21:29:44 2 BLUFF AV OCEAN HOUSE - MASTER BOX 212 (BLUFF AV) WESTERLY BOX ALARM BOX 212
09/04/2023: 2023/09/04 14:56:02 1 BAY ST #1016 - (WHFD) LANPHERE/ HOLDREDGE GARAG (BAY ST) WESTERLY BOX ALARM
09/04/2023: 2023/09/04 11:50:07 1 FORT RD WESTERLY FIRE ALARM DO NOT RESPOND CAR 105 TO HANDLE THE CALL
09/04/2023: 2023/09/04 10:29:05 8 LARKIN RD WESTERLY MEDICAL ASSIST
Welcome to the Official Website for the Watch Hill Fire Department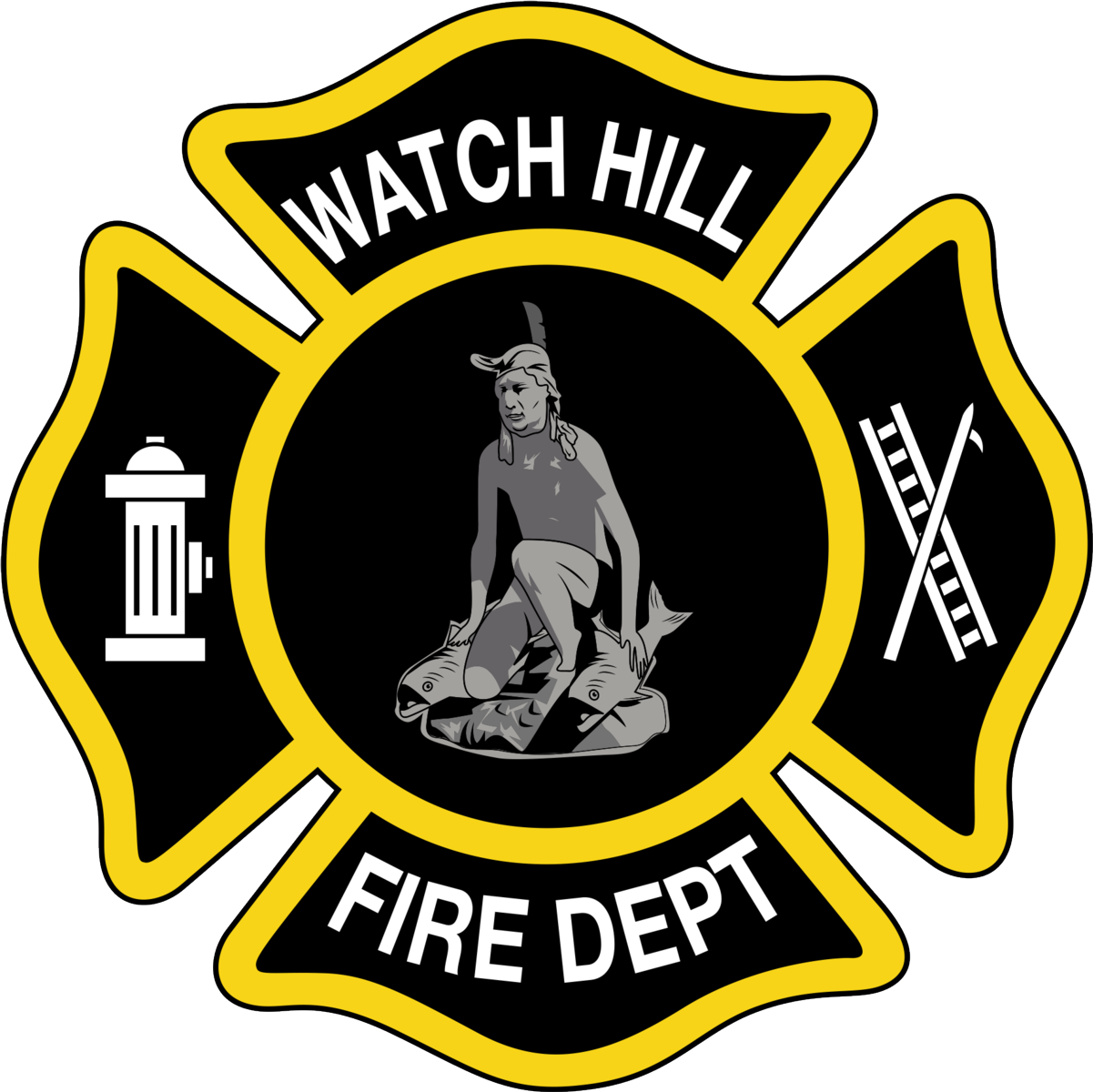 If you are interested in joining please contact us at (401) 348-8932.
For Watch Hill Fire District web site and information click here.
Click here to access current Watch Hill weather conditions.
Click here for Watch Hill tidal information.
9/11: A Time To Remember and Reflect

Deputy Chief Jason Simmons, September 11

On this day, the twenty-second anniversary of the terrorist attacks on our nation, we ask that you pause and remember the firefighters who made the Supreme Sacrifice on that day. May the Lord be with all of those who survived and accept with open arms those 343 members of the FDNY who did not. We invite you to visit the 9/11 memorial at the station today to reflect and remember their service. ... (Full Story & Photos)


WHFD Trains On Forcible Entry Techniques

Deputy Chief Jason Simmons, July 26

On Tuesday July 25th the members of the Watch Hill Fire Department trained on techniques of forcible entry. Led by Training Officer John Cagno the members of the department were able to fullu utilize the department's newly created forcible entry simulator to practice of skills and techniques to more effectively utilize our firefighting skills to better serve our community. An extra special thanks ... (Full Story & Photos)


Charlie Holdredge Inducted to Multiple Local Athletic Hall of Fames

Deputy Chief Jason Simmons, May 07

Charles Henry Holdredge, the senior member of the Watch Hill Fire Department having served for over 60 years, was recently enshrined into both the Westerly and Stonington High School athletic Hall of Fames. Charlie, a graduate of Stonington High School who went on to a brief stint at Boston University before returning home to attend the family business, is one of the most popular and valued members ... (Full Story & Photos)

Your feedback is important to us! Feel free to sign the guestbook.