Latest 10 Responses

12/05/2021: 2021/12/05 03:07:36 1 FORT RD #1017 - (WHFD) WATCH HILL YACHT CLUB (FORT RD) WESTERLY BOX ALARM
12/04/2021: 2021/12/04 13:48:21 12 BLUFF AV 12 BLUFF AVENUE (BLUFF AV) WESTERLY FIRE ALARM
11/27/2021: 2021/11/27 16:00:23 15 MASSACHAUG RD (MASSACHAUG RD) WESTERLY FIRE ALARM GENERAL FIRE ALARM ACTIVATION
11/27/2021: 2021/11/27 09:39:23 12 BLUFF AV 12 BLUFF AVENUE (BLUFF AV) WESTERLY FIRE ALARM FIRE ALARM ACTIVATION
11/24/2021: 2021/11/24 13:38:26 11 WATERS EDGE RD 11 WATERS EDGE ROAD (WATERS EDGE RD) WESTERLY FIRE ALARM CENTRAL STATION
11/24/2021: 2021/11/24 10:10:26 65 ATLANTIC AV #2013 - (MFD) PLEASANT VIEW MOTEL (ATLANTIC AV) WESTERLY BOX ALARM
11/16/2021: 2021/11/16 14:14:48 65 ATLANTIC AV #2013 - (MFD) PLEASANT VIEW MOTEL (ATLANTIC AV) WESTERLY BOX ALARM
11/12/2021: 2021/11/12 17:30:30 3 NEOWAM AV 3 NEOWAM AVENUE (NEOWAM AV) WESTERLY FIRE ALARM GENERAL FIRE ALARM ACTIVATION
11/09/2021: 2021/11/09 11:21:37 8 OAKWOOD RD 8 OAKWOOD ROAD (OAKWOOD RD) WESTERLY FIRE ALARM
11/09/2021: 2021/11/09 04:54:08 16 YOSEMITE VALLEY RD 16 YOSEMITE VALLEY (YOSEMITE VALLEY RD) WESTERLY FIRE ALARM
National Weather Service Alerts for Washington County, RI
Welcome to the Official Website for the Watch Hill Fire Department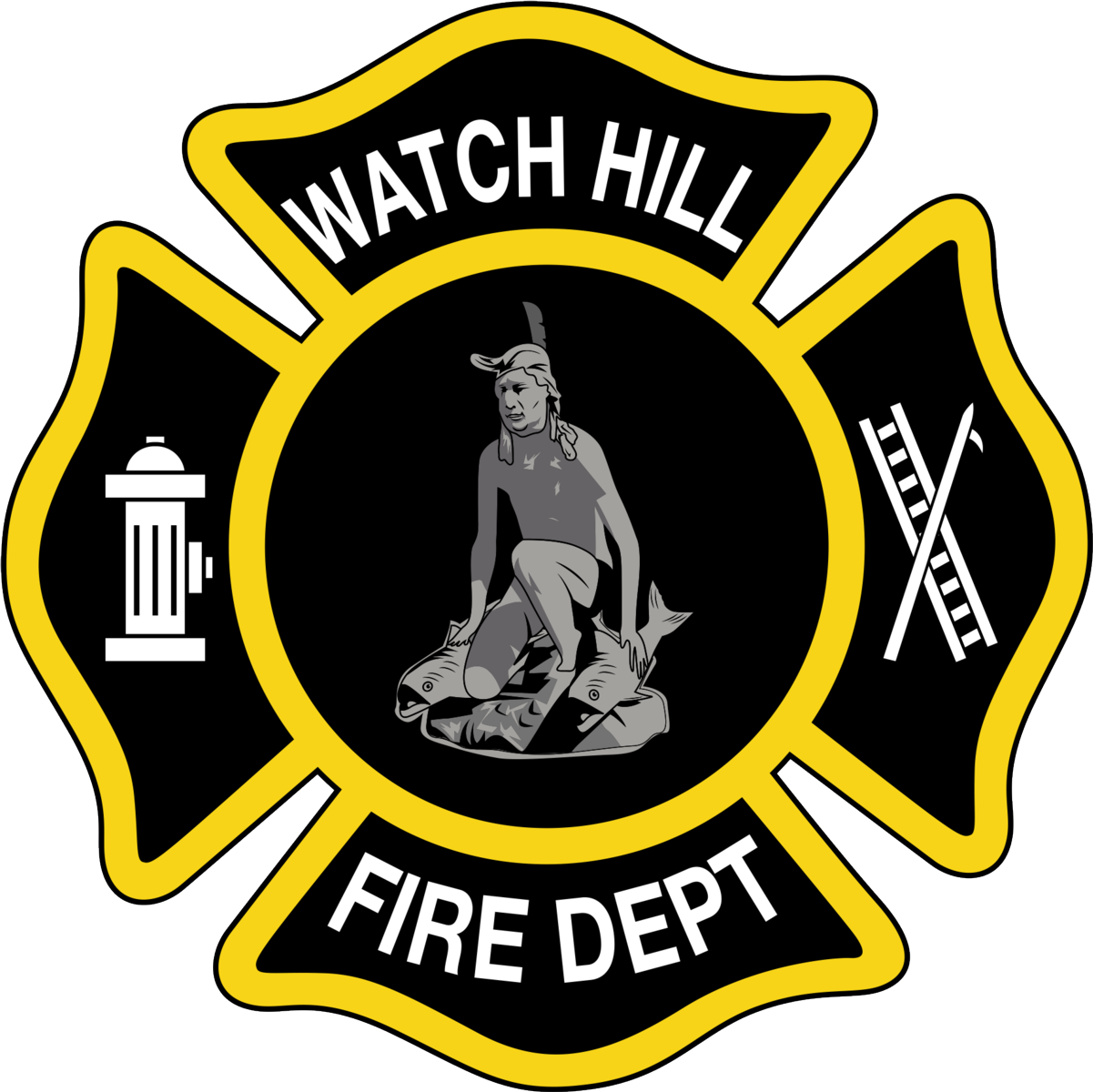 If you are interested in joining please contact us at (401) 348-8932.
For Watch Hill Fire District web site and information click here.
Click here to access current Watch Hill weather conditions.
Click here for Watch Hill tidal information.
WHFD Will Participate In The Westerly Holiday Light Parade On December 12th At 6 PM

Chief Robert Peacock, December 05

Watch Hill Firefighters will participate in the 2021 Westerly Holiday Light Parade sponsored by the Ocean Community Chamber of Commerce.

Our good friends, Sparky The Fire Dog and Marshal From Paw Patrol, are expected to join us again this year!

The Holiday Light Parade will be held on Sunday, December 12th at 6 PM. The parade will start on Industrial Drive and end on Main Street.

Please visit ... (Full Story & Photos)


WHFD Conducts Fire Attack Hose Advancement Training

Chief Robert Peacock, November 28

Despite the strong winds and temperatures in the thirties, Watch Hill firefighters conducted fire attack hose advancement training on Fort Road by the Watch Hill Yacht Club and the Watch Hill Cabanas on Tuesday evening this week.

Watch Hill firefighters conduct training on a regular basis, including every Tuesday night, to maintain, refine, and improve their skills and abilities. They conduct this ... (Full Story & Photos)


WHFD Conducts Pump Operator Training

Chief Robert Peacock, November 16

Watch Hill Firefighters conducted a series of practical training evolutions this week utilizing the Draft Commander Mobile Pump Testing and Training Trailer which was provided by the New England Fire Equipment and Apparatus Corporation.

The firefighters were able to review and practice drafting, pumping, and using the pressure relief valve in a controlled environment.

Special thanks to Tom Walker ... (Full Story & Photos)


WHFD Firefighters Complete Firefighter Level II Certification Class

Chief Robert Peacock, November 14

Congratulations to Watch Hill Firefighter Chris Wood and Watch Hill Firefighter Richard Walter for successfully completing the classroom and practical training requirements to be certified by the State of Rhode Island Fire Training Academy as Level 1002 Firefighters.

Although Chris and Richard started in the fire service a bit later in life than many new members, they were able to complete the training ... (Full Story & Photos)


Ask A Firefighter Series: Why The Emphasis On Home Fire Safety?

Chief Robert Peacock, November 07

Please take a few moments to read Captain Perkins latest "Ask A Firefighter" article in the Westerly Sun.

This column was written by Jane Perkins, Fire Safety Specialist for the Rhode Island Southern Firefighters League and Captain of the Watch Hill Fire Department.

You can email her at askafirefighter@yahoo.com if you have a question you would like to have answered in her monthly column.
... (Full Story & Photos)



Watch Hill Fire Department Captain Jane Perkins

Your feedback is important to us! Feel free to sign the guestbook.