2019 Incidents
Jan
3
Feb
6
Mar
2
Apr
7
May
14
Jun
20
Jul
20
Aug
0
Sep
0
Oct
0
Nov
0
Dec
0
Total
72
Past Incidents
2018
169
2017
124
2016
128
2015
133
2014
112
2013
140
2012
144
2011
178
Past Training Hours
2018
3553
2017
4063
2016
3635
2015
3841
2014
2699
2013
2591
2012
2265
2011
2379
Web Counters
Website Visitors
Since
June 7, 2011

Visitors Today
Jul 15, 2019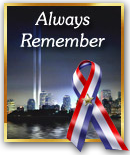 WHFD Reminds The Community to "Close the Door"
By Deputy Chief Jason Simmons
October 21, 2018

The members of the Watch Hill Fire Department reminds all members of our community to close their bedroom doors at nights to help prevent the spread of a fire. Today's household materials burn quicker than those of years ago. In a fire seconds count, so give you and your family a chance and don't forget to "close the door" at night. Enjoy the attached YouTube video as a reminder of this important safety tip.

Hyperlinks:
YouTube Video "Close the Door"