2019 Incidents
Jan
3
Feb
6
Mar
2
Apr
7
May
14
Jun
20
Jul
36
Aug
31
Sep
10
Oct
7
Nov
0
Dec
0
Total
136
Past Incidents
2018
169
2017
124
2016
128
2015
133
2014
112
2013
140
2012
144
2011
178
Past Training Hours
2018
3553
2017
4063
2016
3635
2015
3841
2014
2699
2013
2591
2012
2265
2011
2379
Web Counters
Website Visitors
Since
June 7, 2011

Visitors Today
Oct 20, 2019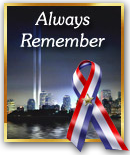 WHFD Receives Thank You From Meadowbrook Waldorf School Following Fire
By Lieutenant Christopher Koretski
August 6, 2018

Watch Hill Firefighters were the recipients of the generosity of the students, staff, and families of the Meadowbrook Waldorf School in Richmond this morning. WHFD members joined over 100 firefighters in battling a large structure fire at the school last Sunday while providing mutual aid to the Richmond-Carolina Fire District.

Today a group of students and staff delivered a basket of baked goods, jams, flowers, and handwritten notes to thank the firefighters for their efforts. We appreciate their generosity, especially during their time of tragedy!
105
August 06, 2018 at 3:21 PM
Many thanks to DC Simmons, LT Koretski and FF R.Harold for jumping to assist when the call for all-hands came in as well as the rest of the dedicated members of WHFD who remained within the district to provide coverage on a Sunday.