2019 Incidents
Jan
3
Feb
6
Mar
0
Apr
0
May
0
Jun
0
Jul
0
Aug
0
Sep
0
Oct
0
Nov
0
Dec
0
Total
9
Past Incidents
2018
169
2017
124
2016
128
2015
133
2014
112
2013
140
2012
144
2011
178
2019 Training Hours
Jan
0
Feb
0
Mar
0
Apr
0
May
0
Jun
0
Jul
0
Aug
0
Sep
0
Oct
0
Nov
0
Dec
0
Total
0
Past Training Hours
2018
3553
2017
4063
2016
3635
2015
3841
2014
2699
2013
2591
2012
2265
2011
2379
Web Counters
Website Visitors
Since
June 7, 2011

Visitors Today
Mar 21, 2019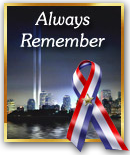 Watch Hill Firefighters Celebrate Fire Prevention at Annual Open House
By Captain Jane Perkins
August 2, 2018
Watch Hill Firefighters celebrated with almost 300 members of the community last night at the Annual Fire Prevention & Safety Night.
Our annual open house is a family tradition for those who live in or visit our community. Guests enjoyed pizza, burgers, and got ice cream from Robin's Ice Cream truck. The event is a wonderful opportunity to learn about fire prevention and fire safety while visiting with Smokey Bear, Sparky, & Marshall from Paw Patrol.



Future firefighters are looking very prepared for anything that comes their way.




Kids enjoy exploring on ATVs, fire trucks, new and old, and had time to pose on Misquamicut Fire Department's jet ski.




Firefighters Keith Maine and Sydney Sutter prepare the fire extinguisher prop for Open House.




The Watch Hill Fire Meeting Room is stocked full of fire prevention resources and reminders.




Alfie returns home for an evening. Alfie is a 1916 American LaFrance pumper that was originally owned by Watch Hill. It was the first motorized pumper in Westerly.




Phil Koretski, a local resident and father of Lieutenant Chris Koretski shoots an 1 3/4" hose line at our structure fire prop.




Fire Police Sergeant Bob Perkins and his wife Sharon at Open House. We could not pull off our annual event without the support of our volunteers and their families!