2018 Incidents
Jan
8
Feb
5
Mar
15
Apr
6
May
14
Jun
10
Jul
46
Aug
24
Sep
15
Oct
2
Nov
0
Dec
0
Total
145
Past Incidents
2017
124
2016
128
2015
133
2014
112
2013
140
2012
144
2011
178
2018 Training Hours
Jan
233
Feb
279
Mar
187
Apr
339
May
363
Jun
241
Jul
473
Aug
414
Sep
409
Oct
0
Nov
0
Dec
0
Total
2938
Past Training Hours
2017
4063
2016
3635
2015
3841
2014
2699
2013
2591
2012
2265
2011
2379
Web Counters
Website Visitors
Since
June 7, 2011

Visitors Today
Oct 19, 2018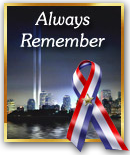 By Chief Robert Peacock
October 30, 2017
Hurricane force winds and heavy rain began last night and continues to impact the area this morning.

Many roads are blocked due to fallen power lines, tress and utility poles, The remaining roads are littered with small limbs and other debris.

All residents are urged to remain at home today while emergency crews work to secure the area and open the roads.
Trees and wires block East Hills Road

A tree blocks access to a driveway off East Hills Road

Trees and Wires create unique hazards on Yosemite Valley Road

Trees and Wires block Yosemite Valley Road

A fallen tree and wires blocks Foster Cove Road

A fallen utility pole blocks the road with live wires attached in front of 41 Foster Cove Road