2017 Incidents
Jan
6
Feb
7
Mar
7
Apr
4
May
0
Jun
0
Jul
0
Aug
0
Sep
0
Oct
0
Nov
0
Dec
0
Total
24
Past Incidents
2016
128
2015
133
2014
112
2013
140
2012
144
2011
178
2017 Training Hours
Jan
280
Feb
247
Mar
468
Apr
0
May
0
Jun
0
Jul
0
Aug
0
Sep
0
Oct
0
Nov
0
Dec
0
Total
995
Past Training Hours
2016
3635
2015
3841
2014
2699
2013
2591
2012
2265
2011
2379
Web Counters
Website Visitors
Since
June 7, 2011

Visitors Today
Apr 25, 2017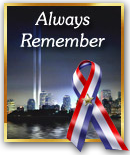 Latest 10 Responses

04/13/2017: http://911txt.co/r/wd/129091 2017/04/13 14:02:20 FOSTER COVE RD FOSTER COVE RD, SEQUAN RD INTERSECT WESTERLY WIRES DOWN/ARCING
04/05/2017: http://911txt.co/r/wd/128788/65 2017/04/05 10:22:52 65 ATLANTIC AV #1065-1 - (MFD) PLEASANT VIEW - EAST BLD (ATLANTIC AV) WESTERLY BOX ALARM
04/01/2017: http://911txt.co/r/wd/128658/2 2017/04/01 13:03:29 2 WAUWINNET AV WESTERLY WATER EMERGENCY 101 REPORTS WATER EMERGENCY
03/31/2017: http://911txt.co/r/wd/128633/124 2017/03/31 20:40:47 124 BAY ST WESTERLY FIRE ALARM FIRE ALARM
03/31/2017: http://911txt.co/r/wd/128607/6 2017/03/31 08:08:25 6 WAPAN RD WESTERLY FIRE ALARM
03/27/2017: http://911txt.co/r/wd/128482/35 2017/03/27 16:41:36 35 FOSTER COVE RD WESTERLY FIRE ALARM
03/25/2017: http://911txt.co/r/wd/128397/12 2017/03/25 08:48:21 12 NINIGRET AV WESTERLY FIRE ALARM FIRE ALARM 101 ONLY TO HANDLE
03/25/2017: http://911txt.co/r/wd/128396/12 2017/03/25 07:54:31 12 NINIGRET AV WESTERLY FIRE ALARM FIRE ALARM
03/20/2017: http://911txt.co/r/wd/128218/16 2017/03/20 15:41:29 16 FORT RD WESTERLY FIRE ALARM
03/18/2017: http://911txt.co/r/wd/128166/20 2017/03/18 19:49:24 20 BROWNING RD WESTERLY BRUSH FIRE CALLER REPORTS LARGE OUTSIDE FIRE
Welcome to the Official Website for the Watch Hill Fire Department.

If you are interested in joining please contact us at (401) 348-8932.
For Watch Hill Fire District information click here.
WHFD Celebrates Volunteer Week

Deputy Chief Jason Simmons, April 23

We would like to take this opportunity to thank all the members of the local volunteer fire departments and their families as we celebrate volunteer week. For more information about being a volunteer firefighter please visit the link below. ... (Full Story & Photos)

WHFD Weekly Safety Tip

Deputy Chief Jason Simmons, April 16

This weeks safety tip is a reminder to replace all smoke detectors at least every ten years. Please remember to keep your home safe for those you love. ... (Full Story & Photos)

First Aid Training Results In A Happy Easter For A Member of Our Family!

Chief Robert Peacock, April 15

The following column was written by Pastor Cal Lord of the Central Baptist Church in Westerly. We were very pleased to have him join us at our annual awards banquet last month and we were very honored to have him provide the invocation and prayer before the meal.

We are happy to report that while one of our guests experienced a frightening and possibly life changing event during the banquet, she ... (Full Story)






Watch Hill ATV 100 was used to transport forestry hose, firefighting foam, hand tools, and fire crews deep into the woods.

Watch Hill Firefighters Assist in Fighting a Brush Fire in Exeter

Chief Robert Peacock, April 14

Watch Hill firefighters joined numerous firefighters and fire departments from throughout Washington County to extinguish a large, quick moving brush fire located behind a residential neighborhood along South County Trail in the area of the South Kingstown and Exeter town line. Firefighters from fire departments in Exeter, South Kingstown, Carolina, Ashaway, Charlestown, Narragansett, Hope Valley, ... (Full Story & Photos)

Your feedback is important to us! Feel free to sign the guestbook.