Latest 10 Responses

03/10/2020: http://911txt.co/r/wd/180192/222 2020/03/10 16:18:59 222 WATCH HILL RD WATCH HILL FIRE STATION (WATCH HILL RD) WESTERLY BOX ALARM ACCIDENTAL ACTIVATION DO NOT RESPOND
03/09/2020: http://911txt.co/r/wd/180162/44 2020/03/09 15:59:12 44 BAY ST WATCH HILL INN - MASTER BOX 221 (BAY ST) WESTERLY BOX ALARM DO NOT RESPOND- MULTIPLE ALARMS RECIEVED, FAULTY SYSTEM
03/09/2020: http://911txt.co/r/wd/180147/44 2020/03/09 12:59:48 44 BAY ST #1013 - (WHFD) WATCH HILL INN (BAY ST) WESTERLY BOX ALARM
03/07/2020: http://911txt.co/r/wd/180081/1 2020/03/07 14:00:21 1 @NAPATREE PT @NAPATREE POINT - LAND AREA (@NAPATREE PT) WESTERLY RESCUE - WATER
02/26/2020: http://911txt.co/r/wd/179700/145 2020/02/26 15:39:33 145 ATLANTIC AV #2017 - (MFD) MISQ. BEACH FRONT INN (ATLANTIC AV) WESTERLY BOX ALARM
02/17/2020: http://911txt.co/r/wd/179302/11 2020/02/17 10:00:44 11 OCEAN VIEW HWY WESTERLY FIRE ALARM SMOKE DETECTORS
02/15/2020: http://911txt.co/r/wd/179194/2 2020/02/15 05:55:45 2 BLUFF AV #1012 - (WHFD) OCEAN HOUSE (BLUFF AV) WESTERLY BOX ALARM BOX ALARM
02/11/2020: http://911txt.co/r/wd/178919/6 2020/02/11 07:27:41 6 SUNSET AV WESTERLY WIRES DOWN/ARCING
02/09/2020: http://911txt.co/r/wd/178839/6 2020/02/09 21:20:03 6 LIGHTHOUSE RD WESTERLY WIRES DOWN/ARCING CALL INTO X10 REPORTS WIRES ARCING AND SPARKING
02/07/2020: http://911txt.co/r/wd/178720/60 2020/02/07 19:24:50 60 OCEAN VIEW HWY WESTERLY WIRES DOWN/ARCING ELECTRICAL ISSUES
Welcome to the Official Website for the Watch Hill Fire Department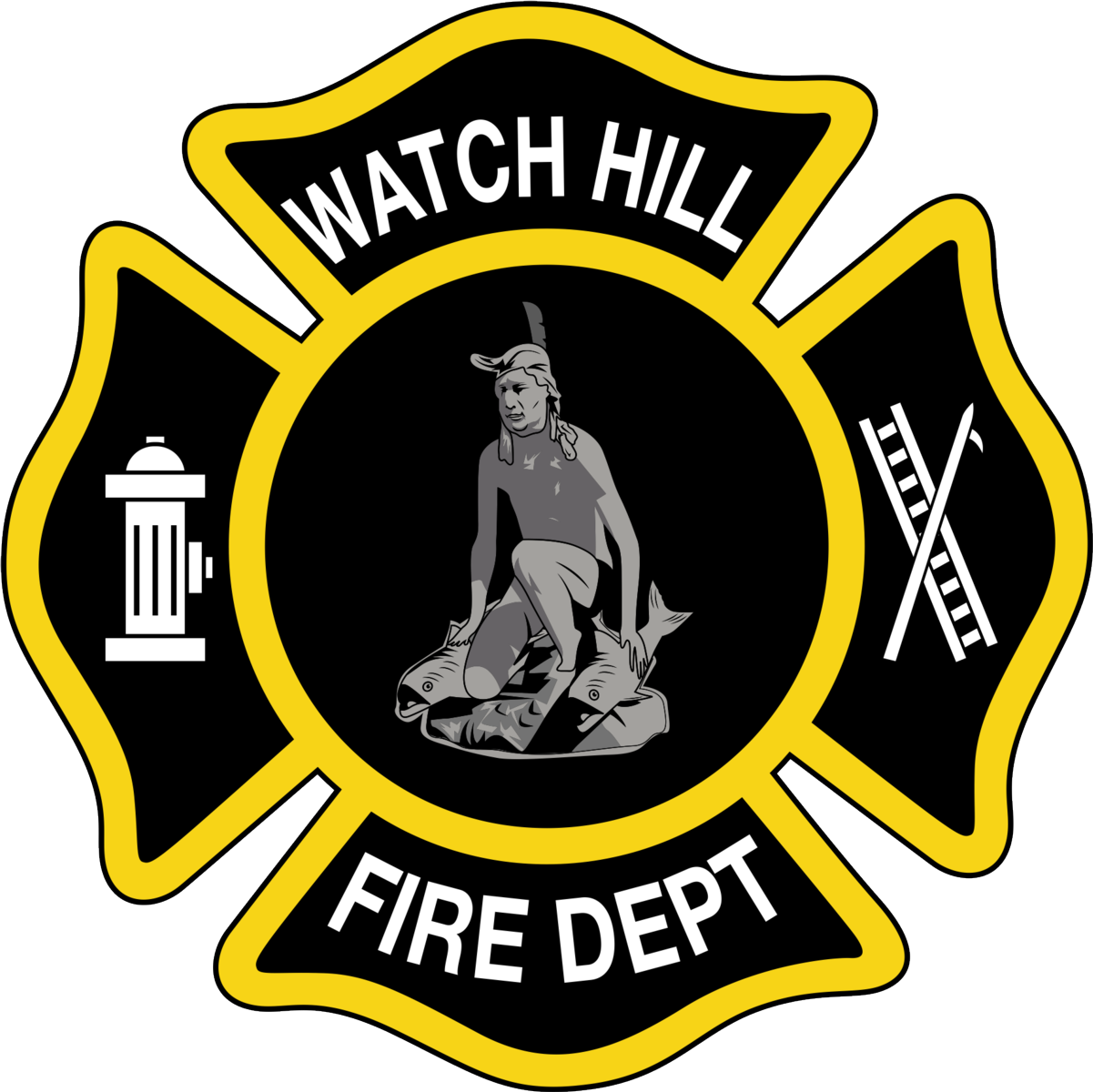 If you are interested in joining please contact us at (401) 348-8932.
For Watch Hill Fire District web site and information click here.
Click here to access current Watch Hill weather conditions.
Click here for Watch Hill tidal information.

WE ARE HERE FOR YOU!

WE ARE HERE FOR YOU! PLEASE STAY HOME FOR US!

Chief Robert Peacock, March 28

All of the local first response agencies including the Watch Hill Fire Department, the Misquamicut Fire Department, the Dunn's Corners Fire Department, and the Westerly Fire Department as well as The Westerly Ambulance Corps , the Westerly Police Department, and the Westerly Emergency Management Agency are strongly encouraging all residents and visitors to take steps to Help Us Help You!

During ... (Full Story & Photos)


Honoring Our Past - Part III

Chief Robert Peacock, March 22

In January, we looked back more than thirty years with three photos of our three front line fire apparatus in 1986. They included Engine 103, a 1984 FMC Roughneck Series with a 1,000 Gallon Tank and a 1,000 Gallon Per Minute Pump. She was named "Chief Ninigret".

In February, we looked back more than fifty years with a black and white photo of the original "Chief Ninigret",which was a 1967 Ford Pumper. ... (Full Story & Photos)



Engine 103, named "Chief Ninigrit" on the front, was a 1967 Ford Farrar pumper with a 750 Gallon Tank and a 750 Gallon Per Minute Bronze Pump that was specifically designed for pumping salt water.


WHFD Reminds Residents That Brush Fire Season Begins Today

Chief Robert Peacock, March 01

Brush Fires can generally occur at any time of year when there is no precipitation but Brush Fire "Season" refers to the time of the year when there is a significant increase in the frequency of brush fires and when the potential for a large and destructive Brush Fire is the greatest.

Traditionally, the period starting on March 1st and continuing through June 1st is usually the busiest for brush ... (Full Story & Photos)



Watch Hill Engine 102 and Engine 103 at the scene of a small brush fire.


WHFD Firefighters Train on Aerial Operations

Chief Robert Peacock, February 23

Watch Hill firefighters practiced this week on various methods to properly set up the aerial ladder on uneven ground, hills, and inclines.

If you look closely, you will see that all but one wheel is lifted completely off the ground in order to level and stabilize the truck.

Despite the cold weather, Watch Hill Firefighters train every day at noon. This daily training is conducted throughout the ... (Full Story & Photos)

Your feedback is important to us! Feel free to sign the guestbook.