2018 Incidents
Jan
8
Feb
5
Mar
11
Apr
3
May
0
Jun
0
Jul
0
Aug
0
Sep
0
Oct
0
Nov
0
Dec
0
Total
27
Past Incidents
2017
124
2016
128
2015
133
2014
112
2013
140
2012
144
2011
178
2018 Training Hours
Jan
0
Feb
279
Mar
0
Apr
0
May
0
Jun
0
Jul
0
Aug
0
Sep
0
Oct
0
Nov
0
Dec
0
Total
279
Past Training Hours
2017
4063
2016
3635
2015
3841
2014
2699
2013
2591
2012
2265
2011
2379
Web Counters
Website Visitors
Since
June 7, 2011

Visitors Today
Mar 17, 2018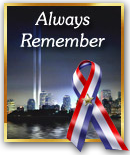 Latest 10 Responses

03/16/2018: http://911txt.co/r/wd/144682/8 2018/03/16 12:11:39 8 OCEAN VIEW HWY WESTERLY FIRE ALARM NESCO REPORTS CELLAR ENTRY SMOKE
03/15/2018: http://911txt.co/r/wd/144625/4 2018/03/15 07:45:26 4 PASADENA AV WESTERLY FIRE ALARM FIRE AND SMOKE DETECTORS
03/13/2018: http://911txt.co/r/wd/144520/6 2018/03/13 16:20:54 6 FOSTER COVE RD WESTERLY WIRES DOWN/ARCING 101 REPORTS TREE ON WIRES POLE NUMBER 4- GRID CONTACED
03/07/2018: http://911txt.co/r/wd/144213/9 2018/03/07 23:47:31 9 LIGHTHOUSE RD WESTERLY FIRE ALARM
03/07/2018: http://911txt.co/r/wd/144176/2 2018/03/07 13:43:36 2 BLUFF AV #212 - (WHFD) OCEAN HOUSE (BLUFF AV) WESTERLY BOX ALARM
03/03/2018: http://911txt.co/r/wd/143999/7 2018/03/03 15:19:42 7 LIGHTHOUSE RD WESTERLY FIRE ALARM GENERAL FIRE ALARM ACTIVATION
03/03/2018: http://911txt.co/r/wd/143965/4 2018/03/03 10:53:50 4 PAWCATUCK AV WESTERLY FIRE ALARM FIRE ALARM
03/02/2018: http://911txt.co/r/wd/143859 2018/03/02 17:25:10 OCEAN VIEW HWY OCEAN VIEW HWY, NINIGRET AV INTERSECT WESTERLY WIRES DOWN/ARCING LOG I# FOR 101
03/02/2018: http://911txt.co/r/wd/143857/17 2018/03/02 17:12:30 17 TURTLEBACK RD WESTERLY WIRES DOWN/ARCING LOG I# FOR 101
03/02/2018: http://911txt.co/r/wd/143855/10 2018/03/02 17:10:17 10 E HILLS RD WESTERLY WIRES DOWN/ARCING
Welcome to the Official Website for the Watch Hill Fire Department.

If you are interested in joining please contact us at (401) 348-8932.
For Watch Hill Fire District information click here.
Did You Remember?

Deputy Chief Jason Simmons, March 11

The members of the Watch Hill Fire Department remind all residents to change the batteries in your smoke and carbon monoxide detectors now that you have changed your clocks. The life you save just might be your own.... (Full Story & Photos)

WHFD Responds to Car Fire on Beach

Member Rebecca Schilke, March 01

Members of the Watch Hill Fire Department responded to a car fire on the sand trail access road leading to the beach off of Everett Avenue. The 911 caller reported that the car was fully involved and had extended into the nearby brush. The car fire and the resulting small brush fire were quickly extinguished. Engines 102, 103, and Ladder 104 responded to the scene. An investigation determined ... (Full Story & Photos)

Your feedback is important to us! Feel free to sign the guestbook.